WEEKEND MUSIC PREVIEW: Metal or folk? Or both at the same time?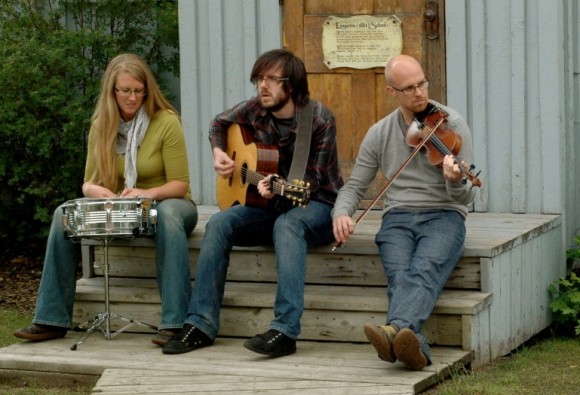 Though the city is bereft of any "big name" touring acts this weekend, there is more than enough live music to entertain you on the first weekend of December – including a trio of metal shows Friday night.
Friday
Boo Radley – Avenue Theatre is hosting an all-metal night featuring five local bands: also including A World Forgotten, Questions For the Sniper, Negation, and Trophy Killer. 6:30 pm, $10.
Sojourners – This Vancouver gospel-blues group was nominated for a Juno Award (Blues Album of the Year) in 2011. Festival Place, 7:30 pm, $28.
Counted Among Saints – This Edmonton metalcore band is headlining at The Artery; Attention To the Wounded opens. 8 pm, $12.
Between the Buried And Me – This quintet from Raleigh, North Carolina, has a total of five albums under its belt, combining metalcore, progressive metal and death metal. Starlite Room, 8 pm, $22.
Dayglo Abortions – This punk band's first album dates back to 1981; vocalist/guitarist The Cretin is the band's original member. Dirtybags, Crystal Mess and Suicidal Cop open. New City Legion, 8 pm, $15.
Audio/Rocketry – This local band fuses a punk aesthetic with more mellow folk undertones, and the result has been a large and enthusiastic fan base. Rumrunner, Nervous Wreck and Troy Snaterse open. Pawn Shop, 8 pm, $5.
Saturday
Erin Ross – Black Dog Freehouse continues its series of free Saturday afternoon concerts – the aptly named "Hair of the Dog" – with this bluesy singer-songwriter. 4 pm
Artz Thief Relief – Thieves broke into Expressionz Café in mid-October and made off with a number of items, including sixteen paintings by local artists; this is a fundraiser to help compensate those artists. U22's Rhea March hosts the evening, which features entertainment from Kevin Cook, Terry Morrison, Karla Anderson, Magilla Funk Conduit and dancers from Luna Dance Fusion. 7 pm, $10.
Nylons – This a cappella quartet has been making the rounds at Christmas for much of their thirty year history. Festival Place, 7:30, $34.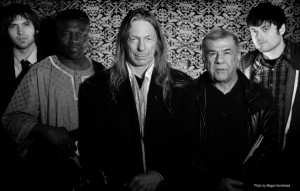 Bill Bourne (right) – This Juno-winning Edmonton folk artist hosts an evening of socially-conscious tunes at The Artery. 8 pm, $25.
Oh Messy Life/N.N. – These two punk rock bands, both from Edmonton, perform at the Starlite Room. 8 pm, $10.
100 Mile House (top photo) and The Awesomehots – These two very popular local bands headline Wunderbar's Christmas Show, after which a dance party will keep things going into the early hours of Sunday. 8:30.