ANNOUNCED: Meow, hiss, here comes Cats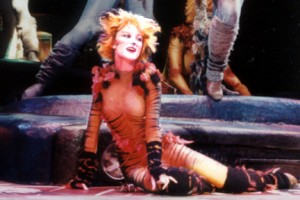 Here comes Bombalurina, following closely by Rumpleteazer and Mr. Mistoffelees! Aren't they adorable? There lurks Grizabella while The Rum Tum Tugger stalks his prey. Mee-ow. And look! Skimbleshanks is rubbing his face against your leg. Aw, Mungojerrie is jealous. Hissss …
If you have no idea what we're talking about, consider yourself lucky. Or unlucky – as only a true fan of Cats can fully appreciate the spectacle of fully-grown human performers dressed in shiny tights with tails sticking out of them. And singing, too. Soon it will be time to play with our favourite furry fabulous felines again when Cats comes to the Jubilee Auditorium Feb 22-26. Tickets start at $35 and go on sale on Monday, December 19 at Ticketmaster.
The popularity of Andrew Lloyd Webber's best-known – if not best – work is phenomenal. At 30 years and counting, Cats is the longest running show in Broadway history. Numerous touring shows have proven equally as popular. Marked by the big song "Memory," this musical has become an institution – whose biggest fans should be institutionalized! Ha, just kidding. Only a filthy dog person would say something crass like that about these cute widdle kitty-witties.
Wait, there isn't a musical called Dogs, is there?