Coldplay to launch North American tour in Edmonton April 17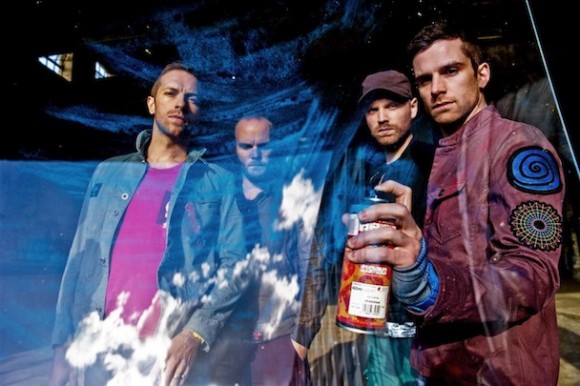 It's always a treat when we get a visit from a British band – begging the question: Are British rock bands better than North American ones?
Short answer: Yes. We'll go to the scoreboard in a moment, but for now celebrate the return of Coldplay, playing April 17 at Rexall Place. The band has chosen Edmonton, of all places, for the launch of its 2012 North American tour that continues through August. Beyonce actually did the same thing instead of launching her tour some place like New York City. In the superstar trade they call "paid rehearsal."
But Beyonce isn't British, so who knows? Besides, Edmonton loves Coldplay. Maybe they love us back.
Known for such hits as Yellow, Speed of Sound, Fix You and Viva La Vida (not to be confused with Living La Vida Loca) and the distinctive piano-fronted groove and plaintive vocals of Chris Martin, Coldplay is touring behind its new album, Mylo Xyloto, two of the singles from which have already been nominated for three Grammy awards. Every Teardrop is a Waterfall is named in two different categories. Yes, the musical establishment loves Coldplay – and so many other bands hailing from the British Empire. OK, now it's time for The Trans-Oceanic Rock Scoreboard:
BRIT: The Beatles, The Rolling Stones, David Bowie, the Police, U2 (yes, they're Irish, whatever), the Clash, the Sex Pistols, Radiohead, Oasis, Coldplay.
AMERICAN: The Beach Boys, The Byrds, Bruce Springsteen, Aerosmith, The Band (best Canadian American band ever), R.E.M., The Ramones, Van Halen, Bon Jovi, Nirvana.
The Brits win.
Tickets to Coldplay go on sale Saturday, Dec. 17 at Ticketmaster.