WEEKEND MUSIC PREVIEW: Beginning to sound a lot like Christmas
Posted on December 9, 2011 By Michael Senchuk Music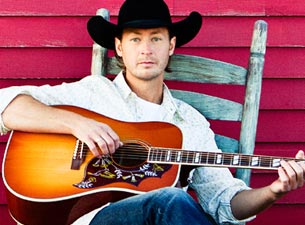 This weekend's most notable performers are a pair of renowned Canadian country artists with 10 Juno awards between them – plus the second in the Jingle Bell Rock series, headlined by USS. It's beginning to sound a lot like Christmas.
Friday
Van Funk and the Lebarons – This local folk/blues/rock band will headline at the Brixx Bar & Grill; Swear By the Moon will also perform. 7 pm, $8.
USS – Edmonton's second Jingle Bell Rock fundraiser features this party-dance-rock band from Markham, Ontario. Local acts Mass Choir and Dreamface open. Don't forget to bring a non-perishable food item for the Food Bank. Edmonton Event Centre, 8 pm, $40.
Go For the Eyes – The Haven Social Club features this Calgary rock quartet, who showcased at the esteemed Canadian Music Week in Toronto earlier this year. Local bands Whiskey Rose and Flamingo Bay open. 8 pm, $12.
Villainizer – This local metal act hosts its CD release party at the Pawn Shop, along with friends Secret Rivals, E-town Beatdown, Bogue Brigade and Tarantuja. 8 pm, $5.
Jenie Thai – This amazing piano player and vocalist impressed everyone who saw her at the Edmonton Folk Music Festival. Early Stage Saloon (Stony Plain), 8:30 pm, $10. Repeats Saturday.
Raygun Cowboys – Another local band, this time specializing in ska-country, headline over at DV8. Hellfire Special and Panik Attak open. 9pm.
Saturday
George Canyon – This Nova Scotia native is a bona fide Canadian country superstar with seven albums to his credit; two are certified gold. Canyon has also won two Juno awards, and he published a Christmas album back in 2005 as well, so don't be surprised to hear a couple holiday tracks during the show. River Cree Resort and Casino, 7 pm, $44.50.
Mark Sterling – If you're in the mood for a bit of pop, a bit of nostalgia, and a bit of what-if, this Edmonton bluesman will be performing the songs of John Lennon. The 31st anniversary of the legendary musician's murder was Dec. 8. Festival Place (Sherwood Park), 7:30 pm, $34.
Rock 4 Santa – New City Legion is hosting a bill of six metal bands from the region for their Christmas celebration, including Gunshy, Silo, Jezibelle, Dual Side, Looking East and Catalyst Imprint.
Tanner Gordon and the Unfortunates – Avenue Theatre hosts this alt-folk band, which was recently a Sonic 102.9 band of the month. 8 pm, $10.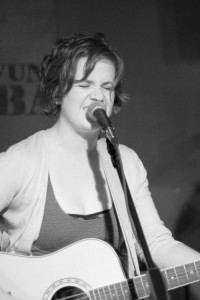 Collective West (right) – This eclectic folk-rock band is quickly becoming a local favorite, hosting a Christmas show at The Artery. 8:30 pm.
SUNDAY
Paul Brandt (top picture) – Another renowned Canadian country artist, Brandt has six studio albums to his credit, plus a pair of holiday albums (not to mention his eight Junos – wait, we mentioned it). He's in town to support his newest effort, "Give It Away", but it will be truly shocking if he doesn't pull out a couple of his holiday favorites as well. High Valley opens. Jubilee Auditorium, 7:30 pm, $32.50 and up.
Unearth – This Massachussetts metal band headlines Starlite Room; Chimeria and Skeleton Watch will also perform. 8 pm, $26.