TRUE TALES: Close encounter of the Prince kind
I crashed the meet 'n' greet at the 2002 Prince concert in Edmonton – and couldn't get a word in edgewise because my wife kept badgering him about birthdays.
See, Jehovah's Witnesses don't believe in birthdays because birthdays are pagan rituals. Besides, they're not going to die, so what's the point? Too many candles on the cake. Or as Prince put it, "If you're going to live forever, you wouldn't keep track of the years."
My wife shot back, "I always had you pegged as a Buddhist."
He laughed and answered, "Can you see me chanting?"
Actually, yes. We can see him going door to door. In fact he has. Would you let Prince in if he came to your house brandishing copies of Awake! and The Watchtower?
Rhetorical questions. Prince was – and as far as we know, still is – a devout Jehovah's Witness, which had an effect on his show at Rexall Place on Tuesday only as far as choice of material is concerned. We may not get to hear "Sexy Motherf—er."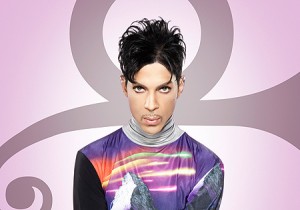 This tour, Welcome 2 Canada, is said to be packed with new and experimental songs, material from his latest CD "20Ten," along with lots of old favourites that aren't too nasty for church. Whatever. That 2002 show was f—ing brilliant, not to put too fine a point on it. Fans should trust that Tuesday's show will be of comparable quality or better, whatever's on the set list, whatever musicians he has (which will include Maceo Parker and Larry Graham – Sly and the Family Stone bassist and fellow Jehovah's Witness). Prince is a stone cold soul superstar. The most amazing thing is how he operates almost completely outside the mainstream music industry – and still winds up as one of the top-earning entertainers in the world.
Comparisons to Michael Jackson are inevitable:
–     Both born in 1958
–     African-American
–     Career took off in the '70s
–     Made bad movies
–     Had difficult relationship with the media
–     Responsible for a staggering number of popular songs
If we add to the scoreboard that Prince writes, performs, produces his own music and can play any musical instrument, the judges in this case have to give the slight edge to the Purple One, Moonwalk or no Moonwalk.
That 2002 post-soundcheck audience with Prince was supposed to have been for fan club members only. The Edmonton Sun paid the $100 US for my one-year membership just to get this story. About 40 people turned up. Most seemed to be fellow Jehovah's Witnesses who wanted to talk about being Jehovah's Witnesses. They all agreed it was swell. The meet 'n' greet was surreal – because of how normal Prince came across. Very short, but normal. He wore a basketball jersey. There were no bodyguards, no fanfare, no handlers telling us what we could or couldn't say. He didn't seem "paranoid" at all, despite reports of odd behaviour during a surprise rehearsal the day before at Axe Music. "He came in surrounded by five bodyguards," store manager Rick Shermack reported. "They ducked him down like it was Elvis coming into the room."
I was the one who was paranoid, in fear of being caught out as an undercover journalist like that scene from Invasion of the Body Snatchers where all the Pod People point and scream. After all, this is a guy whose distrust and disdain for the media is legendary, albeit, as it turns out, not entirely true. Prince knows very well how to manipulate the press, and in several cases, become his own press.
Anyway, Prince neither noticed my notebook nor seemed to care if he did (cameras and recording devices had to be checked at the door). He didn't put on airs, he didn't insist on being addressed as "The Artist Formerly Known as the Artist Formerly Known as Prince." He was gracious, humble, funny. He talked about basketball, about 9-11. He let a guy play his guitar. He answered every question simply and honestly, referred to my wife as "the sistah," which she'll never stop talking about. He played a solo rendition of "Whole Lotta Love" by Led Zeppelin and added, "That was for you'all." He said he didn't like playing Purple Rain anymore "because I've moved on." And then at the show later on – surprise! – he played Purple Rain.
I'm beginning to think that Prince has been pulling our legs all these years, that his carefully thought-out eccentricity amounts to nothing more than one huge prank.
Prince got a lot of media mileage out of changing his name to a unpronounceable symbol in 1993. The "love symbol" first appeared as the title of his f—ing brilliant 1992 album, which contained the aforementioned "Sexy Motherf—er" and a song called "My Name Is Prince." Shortly thereafter, it wasn't – or so we thought. Behind the scenes, as Spy magazine reported, his friends and coworkers still called him Prince. Then Toronto musician Bob Wiseman pulled a wiseass move by changing HIS name to Prince, prompting a swift "Cease and Desist" letter from lawyers representing the actual Prince, who apparently wasn't done with his name quite yet. He took it back in 2000, after being released from what he considered an undesirable contract with Warner Bros. A year later, he'd joined the Jehovah's Witnesses.
Prince's latest stunt is rejecting the Internet entirely. He shut down his website (the best you can get is the unofficial fan site here), and it is almost impossible to find his music online, and that includes YouTube videos. You have to buy it the old-fashioned way. He has even declared he won't record any new music until someone figures out a way to protect online copyright. As it is, his lawyers are reportedly quite busy with those Cease and Desists. He's also threatened to evict any fan who dares to shoot a photo or video during his Welcome 2 Canada shows. What a wacko. Or maybe he knows something the rest of us don't.
"The Internet's completely over," he told The Daily Mirror (which had an exclusive deal to distribute free 20Ten CDs). "I don't see why I should give my new music to iTunes or anyone else. They won't pay me an advance for it and then they get angry when they can't get it. The Internet's like MTV. At one time MTV was hip and suddenly it became outdated. Anyway, all these computers and digital gadgets are no good. They just fill your head with numbers and that can't be good for you."
Now you tell us.