INVESTIGATION: What the heck happened to U22 Productions?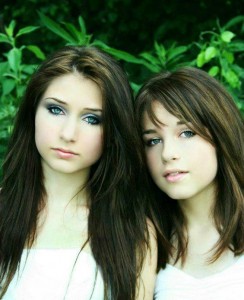 The grown-ups involved in the rise and fall of U22 Productions have been made to look like angry parents in a fistfight at a Pee Wee hockey game.
The youth talent agency that local singer-songwriter Rhea March founded four years ago has been put into limbo, ending the drama that has gripped pockets of Edmonton's music scene since early September. The board of directors hasn't killed it just yet, and is "looking at options" for the future, according to a statement issued Monday. March, who resigned three months ago, has received an undisclosed sum to walk away. The unused portion of a $75,000 matching grant U22 received to promote youth talent around Alberta will be returned to the government.
Harsh words have been spoken, or more accurately, Facebooked, and reputations besmirched, but that's all water under the burned bridge now.
Everyone seems to agree that March had a pretty good idea: Start an organization to mentor and develop the careers of area musicians under the age of 22. Hence the name. She ran songwriting circles and other workshops. Among the gifted children who have been mentored and booked at paying gigs they might not have landed on their own are the Command Sisters (above), Jordan Kaminski and Michael Rault – whose careers are doing nicely on their own now. The organization took the standard 15% agent's commission from the shows and effectively formed itself into an exclusive club – which in fact was one of the concerns that surfaced long before this recent fracas. Indeed, the name of U22 became as well known as some of its charges, if not more. There was even a show at the Edmonton Folk Music Festival this summer billed simply "U22 Presents." No room for the performers' names.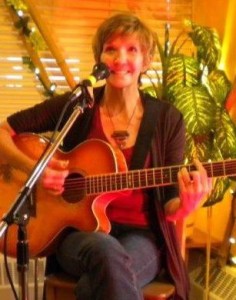 Things had been humming along nicely for March (right) and her stable of talented young musicians. The next step was getting grant money. In order to qualify, U22 needed to become a not-for-profit organization, so there needed to be an elected board of directors. This is where it goes off the rails. At the first general meeting in February, Jordan Kaminski's father Grant Kaminski, a Sherwood Park technology consultant, was elected chairman. March says she was unhappy with some of the decisions the board made – and it's not clear which one was the deal-breaker; it was more about "direction" – and claiming she was snubbed, her messages ignored, she resigned on Sept 3. Some say she was suffering from "founder's syndrome," referring to how difficult it can be for an artistic director to share authority with a new board of directors, and lacked organizational skills. On the other side, some of March's friends and supporters accused Kaminski of being a bully who forced her out of her own project.
The Facebook fight started after the U22 board posted the news of March's resignation. Her friend Kirby (local music promoter) responded with a post taking issue with the decision. Kaminski came back with a private message to Kirby to the effect that she should keep her personal comments to herself and was "skating on thin ice." That didn't go over very well. Kirby, who has been known to speak her mind – and has been around Edmonton's music scene long before Jordan Kaminski was born – made Kaminski's private message public and let him have it. So did many of her friends. As one post read, "The weight of Edmonton's music community is about to fall upon you." March also turned out to have a lot of supporters who chimed in: musicians, promoters, parents, performers, people well connected with the local scene. Some vowed to boycott U22 unless she was put back in charge. Grant Kaminski was painted as Baal and Moloch rolled into one.
The chairman of the board says he holds no grudges against anyone – least of all Rhea March – saying only that the personal attacks were "unnecessary."
Then there was the small matter of the 75 grand that was to have been used to promote "Edmonton's youth talent ambassadors" on a road trip around Alberta. U22 Productions fulfilled its commitment for its artists to perform "Arts Days" events on the first weekend of October, along with other shows – without its artistic director – but "regretfully we have been unable to fulfill our commitment to the youth of U22 for ongoing mentorship and training," the statement goes on. As mentioned, the grant money left over will be returned.
After the dust started to settle, the board did actually make an offer to return U22 to its founder.
"My heart leapt when I heard the news," March says. "In my heart of hearts, I would love to have taken it back. It was like having my abducted baby brought back home." However, she adds, her lawyer advised her not to take the deal. The board offered a cash settlement instead and March took it.
The U22 board's statement continues, "We feel a deep sense of sadness for the young artists who have been affected by the recent events. The board believes strongly in each and every young artist U22 served. We all joined U22 based on that belief and in Rhea March's vision. That was never in question. We truly hope the U22 artists continue in their desire to find fulfillment in a music career. From a united board we thank the young artists for their belief in music and willingness to grow personally and professionally, we thank all the supporters of U22 past and present, we thank Rhea for her founding U22. Finally, we wish you all the very best along your chosen path."
Youth talent continues to develop in Edmonton, unaffected by parental antics. Companies such as Pure Artists have been doing more or less the same thing as U22 for the last 15 years. March says she will continue to work with young talent in the future through her own company Rhea March Music. And veteran local drummer Greg Pretty – father of teenage duo Luke and Tess Pretty, who were never part of U22 – has started his own youth talent organization called EYE on Music. It's not really an organization, he says. No membership is required. Participants aged 5-21 are invited to audition via video on EYE's Facebook page, and Pretty, with input from Luke and Tess, will choose acts to perform in a monthly variety show taking place at the Blue Chair Cafe. The next gig is Thursday, Dec. 22.
Finally, give the kids some credit. They're going to learn the hard way – like everybody else – what it takes to succeed in the music business, U22 or no U22. It's called paying your dues.
What have we learned? One possible lesson: Be careful what you write on Facebook. Also, it's harder than it looks to run a not-for-profit society – especially when you're working with artists, especially when you're working with children. What makes this entire incident appear so shameful is exactly what explains it: parents will do anything for their kids.