Ruben Studdard the star on city's Singing Christmas Tree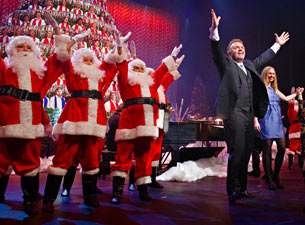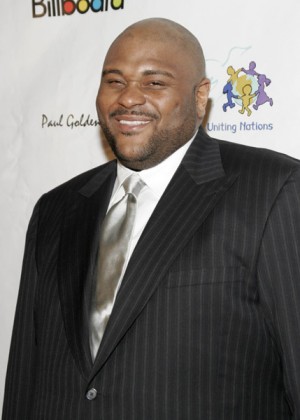 OK, before you American Idol fans go all loony on us, we should note that while Ruben Studdard is definitely in Edmonton for the opening of the three-day Singing Christmas Tree show at the Jubilee Auditorium this Friday, he is not putting on a concert. Expect a couple of tunes at best, and some meet and greet.
So, yes, technically Ruben Studdard is part of the show. But the Velvet Teddy Bear, as he has been renamed by some fans, and Idol winner is not what the show is all about. It's actually an annual choral and drama with support from the Edmonton Symphony Orchestra, local dance troupes and choirs.
So you're getting the 42nd annual take on Christmas tunes, not Rudolph the Red-Nosed Reindeer to the tune of "Sexual Healing," but a Broadway-Vegas -style show – now that the event has been moved into the Jube.
Or, as organizers put it, "Imagine a stage ornamented with whimsy, a 35-foot singing Christmas tree, and an audience in wonder! Adorned with thousands of glimmering lights, filled with 150 heart-felt singers, all accompanied by a live orchestra in the Northern Alberta Jubilee Auditorium. This is Edmonton's Singing Christmas Tree.
"Through the beauty of music, dance and drama, travel back through centuries and generations of children to find how a man named Nicholas discovered the secret of joy for others and for himself."
Just so that's clear.
Tickets are available from  Ticketmaster, here.