WEEKEND MUSIC PREVIEW: The locals are stirring all through the house
Posted on December 16, 2011 By Michael Senchuk Music
The Christmas season is upon us, which means live music is a lot harder to find over the next couple of weeks -especially touring bands. But don't let that discourage you from seeing some great local artists, which we have more than plenty of. And as a note to touring musicians, you can still sell a lot of tickets at this time of year – the Sheepdogs show at Starlite sold out faster than any show there in recent memory.
Friday
Megan Lane – One of the few touring musicians in town is this jazz-blues-rock artist hailing from Saskatoon (though she now calls Montreal home). Think Colin James – but with attitude. Larry Coule opens. Haven Social Club, 8pm.
Pizzarrhea! – This eclectic band will be performing its unique brand of alt-rock-electronica at New City Legion (along with AgapeRAYGUNExperiment), in their usual tradition of donning disguises. Is it because they're escaped convicts? Or world-renowned celebrities? Check it out to find out. 8 pm.
Black Mastiff – The Pawn Shop will host this hard-working hard rock band, along with the Raptors and Hale Hale. 8 pm, $10.
Autopsy Of An Icon – Drayton Valley spawned this hard rock verging-on-metal band, which headlines a line-up at Avenue Theatre that also includes In The Midst Of Murder. 9 pm, $15.
Saturday
Mars and Venus – This pop-punk quintet headlines an early show at the Pawn Shop, along with Bomb Squad Rookie. 7 pm, $5.
Consonance – If it's possible to be a local 'buzz band', these guys might be it, with a signature alt-jazz-folky-pop sound that's so catchy you may end up wearing out the sole of your shoe. New City Legion, 8 pm.
The Sheepdogs – This Saskatoon band, Canada's national 'buzz band' of the year if there ever was one, have been soaring high since winning a contest to appear on the cover of Rolling Stone magazine. Starlite Room, 8 pm, SOLD OUT.
Thy Demon's Jest – Just in case metal fans were beginning to feel left out, fret not, as this local band performs at Avenue Theatre along with AMNW, Down the Hatch and Rebuild/Repair. 8:30, $15.
Sunday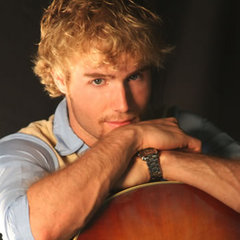 Jenie Thai (top photo) and Lyra Brown – Two of Edmonton's sweetest, soulful songstresses grace the corner stage of the Wunderbar. Blue Note Mr. will also perform. 8:30, $5.
Monday
Adam Gregory (right) – This local country artist will perform at Jasper Place Composite High School – his alma mater. 7 pm, $25.