TONIGHT: Edmonton country star Adam Gregory to sing at his old high school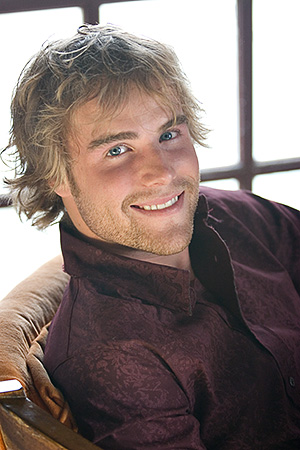 Adam Gregory is going to back to school.
It seems that in his rush to become a big-time country music star, he missed three credits, so he has to go back and complete a math course before he can get his high school diploma, which he needs to move to Nashville.
Had you going there, eh?
None of that is true, of course, except for the part about Gregory, now 26 years old, going back to his old alma mater, Jasper Place Composite High School, to perform for a benefit concert tonight. The show is open to the public. Tickets are $25 each, if there are any left (info here). They're raising funds for an all-day kindergarden. Gregory already had a gold record by the time he graduated in 2003. Since then he has been performing all over the world, from Afghanistan to Camrose, Alberta, where he met Billy Ray Cyrus at the Big Valley Jamboree, and this was before Miley Cyrus became such a big deal.
Adam Gregory, born and raised in Edmonton, became a big deal, not just for his music – which "cracked" the U.S. about 4 years ago – but for his extensive charity work. It certainly doesn't hurt in country circles that the name of one of his most recent singles is called "What Would Jesus Do."
Yes, Christ will also be in Christmas at this show.