MUSIC: Colleen Brown digs deep in Dirt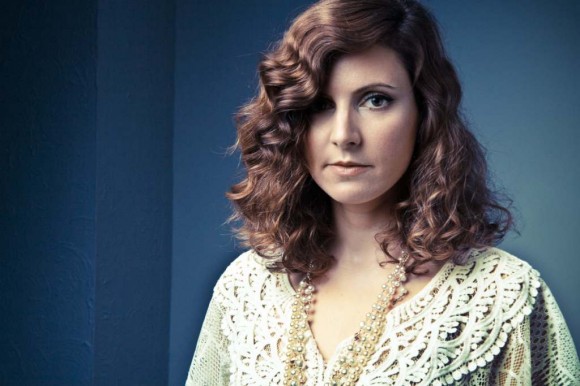 Edmonton musician Colleen Brown is not one to let her thoughts fester.
Her penchant for expressing sincere emotions pays off in a big way on her acclaimed third album "Dirt," and it doesn't stop at songwriting. The soulful folk-pop singer's growing national profile has been helped along by CBC Radio 2, which would likely not be the case if she hadn't e-mailed a certain radio show host. While she was tearing up nationwide college radio charts with her second album Foot in Heart, Brown often listened to CBC radio show Drive, hosted by Rich Terfry (a.k.a. "Wicked and Weird" rapper Buck 65). But she had beef with the show – it never spun artists from her own back yard.
"They were playing basically all Toronto and Vancouver artists,| she says. "I really don't hear one artist on the whole show that was from Alberta or Saskatchewan … I was kind of mad about that. In my audacity, I sent a very nice e-mail saying: I'm from Edmonton and I know it's kind of isolated, but I have come across so many artists whose music I absolutely love and am inspired by regularly. You should know about these artists, and also you should play my music."
She laughs as she recalls her e-mail to Terfry, but the rapper/radio host took it to heart and fell in love with Brown's songs. The two have since become friends.
Colleen Brown will play The Artery on Boxing Day Monday (tickets here).
Brown caused a stir this past summer when she penned a poignant letter to Sun News, and specifically Sun TV commentator Ezra Levant, blasting his program's hostile coverage of arts funding.
She lays her emotions bare on more personal issues across the thirteen tracks on Dirt, which are accompanied by personal narratives in the liner notes explaining her headspace when writing each of the songs. The album details a painful breakup and a journey of self-discovery. Along the way, Brown finds solace in close friends and nature – in particular, gardening.
"I was going through some rough times personally, big ups and downs and I was trying to figure out how not to be worried and stressed out all the time. So I figured some stuff out for myself that helped me," she says, explaining the album name's double meaning. Directly, one part is nature – dirt, the things that come out of the dirt. A lot of it is really personal, so (it's also) dishing the dirt in that kind of way."
Musically, Dirt melds Brown's smooth piano and powerful vocals with guitars, horns and a huge vintage pop vibe most evident on the track Good Girls.
Splitting her time between here and Ontario, she has become something of a local celebrity. Brown took home the Best Female Artist honour at this year's inaugural Edmonton Music Awards and her punchy track Fight! Fight! Fight! won a $20,000 New Music West 2011 Songwriting Award.
Her latest video for Happy Love Song, an ad for the Edmonton Transit System, features city council heartthrob Don Iveson; while her soon-to-be-released video for Fight! Fight! Fight! was shot by local filmmaker Mike McLaughlin, who has worked with David Suzuki on The Nature of Things.
Her ultimate aspiration, funds permitting, is to one day assemble a traveling Vegas-style variety show that would accommodate the wide range of styles and instruments found on Dirt.
"I have this grand vision of sort of a variety act evening where there is a comedian MC and costumes and lights and stage set-up and everybody's fed and there's awesome drinks and local organic food, and just touring around cities and spending several days in a city with a bit of a rotating cast of different bands – a couple of acts of original music that builds in intensity and arrangements, and a final set could be all covers, a danceable kind of set," Brown says of her grand vision. "I'm starting to write with that intention in mind."