LMFAO rescheduled to Feb. 6 – please wiggle responsibly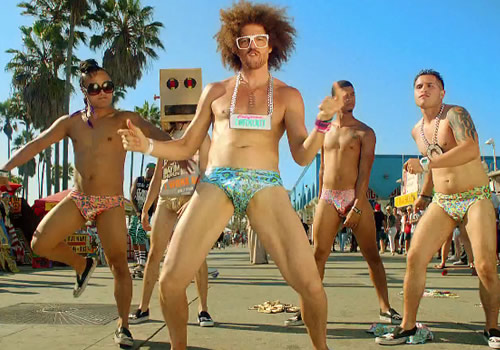 Sky Blu should have plenty of time to heal his sprained wiggle before LMFAO's rescheduled date in Edmonton – Monday, Feb. 6 at Rexall Place. Tickets are on sale now. Seats held for the original Dec. 21 show will be honoured for the new date, or refunds available until Jan. 13.
The original show had to be postponed when the co-frontman of the outrageous hip hop dance group injured his back during a performance. He was in fact performing the "Wiggle Man" dance from the group's hit single "Sexy and I Know It," according to partner and uncle Redfoo (son of Motown founder Berry Gordy Jr.), who said on Good Morning American that wiggling isn't as easy as it looks, and has its dangers. Sky Blu suffered three herniated discs and his doctor has ordered a month's rest and rehabilitation. He issued a statement on Tuesday, "First off I would like to apologize to our fans. I am disappointed that I'm unable to come see everyone and perform. Unfortunately I need to take this time to get healthy and get my wiggle back."
In the meantime, LMFAO fans, please wiggle responsibly.