NEW YEAR IN VIEW: 2012 to come in with a bang
Posted on December 28, 2011 By Michael Senchuk Comedy, Music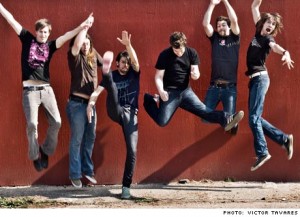 Edmonton may not have Dick Clark, but there are still plenty of ways to rock in the New Year with style. Options for this year's gala evening, which looks like it'll be pretty nice weather-wise, range from classic rock to jazz to metal and dance-punk; and there's plenty of DJs and electronica to go around too. And just for good measure – let's add comedy and a murder mystery!
New Year's Eve Downtown – This city-hosted free tradition will encompass both City Hall and Sir Winston Churchill Square this year. Things kick off at 7 pm in City Hall with live music, clowns and magicians, and then move outside at 9 pm for more live entertainment, ice skating and a street dance. And there's fireworks!
Swing Kings – The Delta Edmonton South rings in the new year with its own tradition of jazz bands featuring this local combo, which has multiple (and well-deserved) Western Canadian Music Awards. 6:30 pm, $120 (with dinner).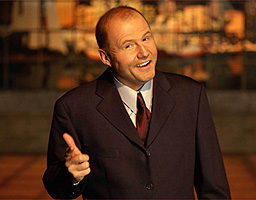 Mike Bullard (right) – One of Canada's most recognized comedians of the last decade hosts an open mike show over at the Fantasyland Hotel, followed by dancing until 3 am. 7 pm, $135 (includes dinner).
Kenny Shields and Streetheart – Founded in 1977, this Winnipeg band dissolved in 1983, only to wind back up in 1999 and continue recording and performing to this day. Century Casino, 7 pm, $69.95.
Murder Mystery – If you're looking for something just a little bit different, Tom Goodchild's Moose Factory is whipping up a delectable dinner complete with a gripping interactive whodunit! Dancing and music will of course follow immediately upon the culprit being discovered. $99 (with dinner at 7 pm).
Striker – The Haven Social Club decided on heading the completely opposite direction from their last year's event (which featured a local band performing Paul Simon's "Graceland" from front to back) with a trio of local metal bands. Eternal Prophecy and Lockdown are the other acts. 8 pm, $25.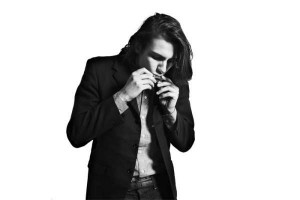 Shout Out Out Out Out (top picture) – These local dance-punksters started the year playing at the now-defunct Freezing Man, and will end the year headlining a show at the venerable Starlite Room. They are an incredible band live, as are Cygnets, which is also on the bill. Mad Bombers Society and No Problem round out the evening's entertainment. 8 pm, $25.
Headstones – Hugh Dillon and the members of this classic Canadian rock band have gathered themselves together to play short annual tours, this year's run culminating at the Shaw Conference Centre. Tupelo Honey opens. 8 pm, $49 (tickets here).
Michael Rault (above) – This beloved local blues-garage-rocker is hosting his own farewell party (he's moving to Toronto) at The Artery. 8:30, $25 advance, $40 door.
The Big Bang – Edmonton Expo Centre may well be the biggest party of this New Year's Eve, with room for 5,000, and eight DJs playing music in two different rooms. Headlining DJs include Harman B & DJ Kwake; and Easy Love & Audio Sex. 9 pm, $29.95.