TRUE TALES OF THE ROAD: Hugh Dillon and the Headstones return from the brink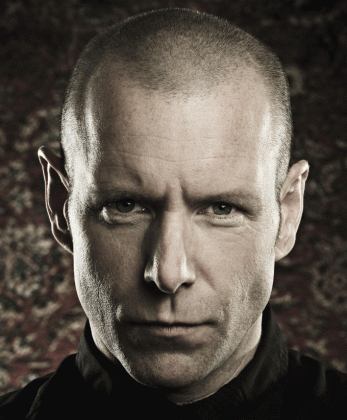 Hugh Dillon figures the lowest point in his life occurred in Edmonton – no fault of Edmonton. Hugh loves Edmonton. The Headstones wouldn't be back to play the Shaw Conference Centre on New Year's Eve if he didn't.
We just happened to be the town where the singer took a flying leap off the wagon in 2003 – "And if you know me, you know I don't do anything half ass, it's 100 miles an hour," he says.
We know him. Dillon's struggles with addiction and recovery are well-documented, if a bit sketchy. He was a full-blown heroin addict whose life was "straight out of Trainspotting" during the late '80s, and continued to use sporadically – "chipping," as addicts say – throughout the rise of the Headstones during the '90s. He got clean in 2000 and then lost it again three years later. Obviously there are a few blanks to fill in.
There needs to be a book to set the record straight once and for all. Dillon suggests its overriding message might be: "You CAN come back." He could write it himself since he's a guy who can quote William Blake and Oscar Wilde, which might surprise some people who think he's just some grizzled old punk from the wrong side of the tracks. At this point in his life, the 48-year-old singer says he's particularly fond of this line from Dylan Thomas: "Rage, rage against the dying of the light."
After seven years of Dillon focusing on staying clean and on his acting career, The Headstones reformed last year for a brief run of shows as a way of helping their old friend and collaborator Randy Kwan, who was dying of cancer.
"That's what started the band back," Dillon explains. "We played these gigs and they were a riot. In the early days, the band started out from difficult times. We had some friends who committed suicide. That was difficult. The band was often a safe place to be and a place to put all those emotions and all those feelings: The world is fucked and what the fuck are we doing?!"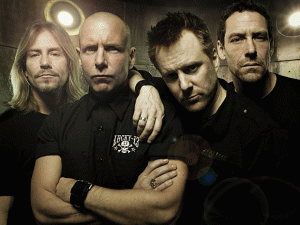 Hit the nail on the head there. In concert, the Headstones have always managed to bring that nihilist rage across, featuring this ferocious, snarling, gob-horking, cigarette-flicking, obscenity-spewing singer whom you might imagine would punch you in the face – leaving a permanent "H"-shaped scar on your chin from his trademark Headstones ring – just for the sheer hell of it. The band is perhaps most famous for Cemetery (co-written by Randy Kwan), one of the most popular rock songs about necrophilia ever recorded. Dillon brays this key line, "I went down to the cemetery looking for love! I got there and my baby was buried, I had to dig her up!" Now that's spitting in the face of death.
While the Headstones rose up the ranks, the disturbing tales leaked out. By the time Dillon starred as the punk rock singer Joe Dick in the 1996 film Hard Core Logo, at the end of which the character shoots himself in the head, some fans wondered if he was actually acting. Seven years later, he was "at the point in time where people consider suicide because they can't fucking clean up, they fucking can't pull it together and there is nothing waiting for them," he says.
Slow steps and manual labour brought him back. Dillon says he went straight into rehab after Edmonton, broke up the band and wound up working as a lumberjack's assistant in northern Ontario until he could get his act together. A friend gave him a voiceover gig and from there came more acting roles, as Dillon avoided any situation "that would exploit my penchant for drugs and alcohol," i.e., being on the road with a rock band. The Headstones are "back" now for only a few days every year, avoiding the grind of making an entire album and then having to tour for a year to pay for it – which has a way of festering desolate emotions that can lead to drug abuse. Moreover, when you're the life of the party every single night, you might tend to want the party to keep going even after the audience goes home. Occupational hazard.
Original members are still here: guitarist Trent Carr, bassist Tim White and drummer Dale Harrison (actually the band's second drummer). They're still writing. They have a new song, Bin This Way For Years, a two-and-a-half minute blast of fuzz-rock that lacks none of the drama of the old material. The lyrics are obviously autobiographical: "I've been burned out, I've been hated, I've been fucked up and ultra sophisticated, a little foolish, a little jaded, I ain't complaining, the karma's been back dated and there's nobody fading away here."
Of that old saying about things not killing you making you stronger – Nietzsche, wasn't it? – Dillon says, "I guess it is a cliché. But really, if you look back, there are quite a few guys my age who were nihilistic like I was and paid the price, and there's a whole group of like-minded people who have rediscovered a passion for music and have found a whole other life. A lot of people, including myself, never thought I'd make it this far."
He's said that before. Let's hope he never has to say it again.