CONCERT PREDICTIONS: Black Sabbath, Van Halen, Red Hot Chili Peppers – no Beach Boys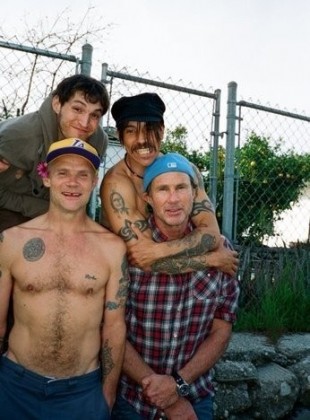 Who needs Kreskin? You can predict the future simply by studying the events of the past. For example: Beyonce won't be coming back to Edmonton because promoters lost their shirts the last time she was here. Simple economics.
Ozzy Osbourne and Van Halen, on the other hand, did great business in this town. So it is highly likely that both the recently reunited Black Sabbath and the not-so-recently-reunited Van Halen will be back in Edmonton this year. The Beach Boys reunited, too. Will they come here? Short answer: No. Too much interest from bigger markets, and you don't want to tire out the old farts all at once. Maybe next round.
On the heels of a year filled with bubbly pop divas, 2012 is shaping up to be the Year of Grizzled Rock Legends. Bruce Springsteen is an outside shot. His last concert here – round about 2003 or so – did not sell out. Nor did the one in 1993. Not that this particular artist would care. He seems to come every 10 years, so he's due. Maybe he could play the folk fest.
Tom Petty and the Heartbreakers would also mark a welcome return. They delivered an awe-inspiring display at Rexall Place in 2010, not to mention good gate: Almost 11,000 paid on $150 tickets. Oh, they'll be back. The boomers still have money. You might as well put a bet on Bob Seger and the Silver Bullet Band while you're at it – which falls into the "will get to Edmonton eventually" category.
Rounding out the list of Old Timers Boomers Must See Before They Die are two Beatles: Both Paul McCartney and Ringo Starr have new albums, and both plan to tour this year. He'll probably hit Toronto again, he does well there, but could Edmonton support a show like Paul McCartney? Put it this way: Would you pay $200 a ticket to help Paul with his alimony payments?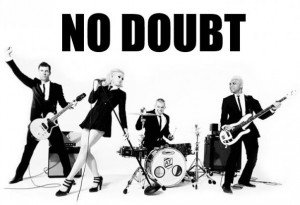 The cynical reader might ask: Are there any forecasted concerts featuring performers who aren't completely washed up or over the hill? Hard to say. Adding up the mainstream artists who have new product to tour behind, which is an easy way to help predict who might be coming, we detect some youthful vigour. Acts with proven clout in Edmonton include:
Green Day (14,000 attended Rexall Place concert in 2005)
Red Hot Chili Peppers (14,000 in 2006)
Rush (9,000 in 2008)
No Doubt (11,500 in 2009)
Billy Talent (13,000 in 2007)
Put money on at least three of the above coming here this year. Green Day is putting its Broadway show American Idiot on the road – which they do not actually star in – so there's a possibility some towns will get both the musical and the rock band that created it. Edmonton's got a healthy theatre audience, too, so you never know. Those guys must be raking in the dough.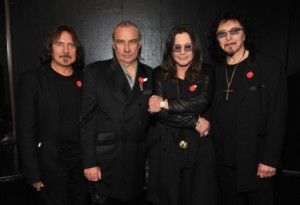 Unproven acts also likely to come include the one-trick banjo-whompers Mumford and Sons, which would be a sure bet for the arena, less sure would be Black Eyed Peas frontman Will.I.am. American Idol's Adam Lambert would be a sell-out for the otherwise impoverished teen market – which seemed to blow its wad on the concert circuit last year. Of course, Bruno Mars hasn't come here yet. He'll get here eventually.
Which leaves us with one last big deal outside chance: Madonna. Rumoured to be hitting the road behind a new record from May through November, with North America on the alleged itinerary for August and September, this would be a swell gig for Commonwealth Stadium – in our dreams.