New Trevor Anderson film The Man That Got Away to premiere this fall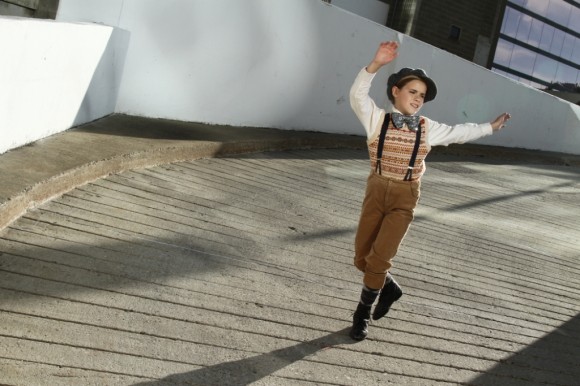 With the release of the trailer for Trevor Anderson's new film, The Man That Got Away, we can at last get a peek into the life of his mysterious Great Uncle Jimmy – an Alberta farm boy turned Broadway dancer who became friends with Judy Garland while the two were in rehab together. The Man That Got Away, of course, was also the title of one of Garland's biggest hit songs from the '50s.
With his film making its public debut in the fall of 2012, Anderson says this was a story that needed to be told.
"Uncle Jimmy had an amazing life, but no one in my family seemed to have the full story," he says. "He was like the black sheep that we already didn't talk about."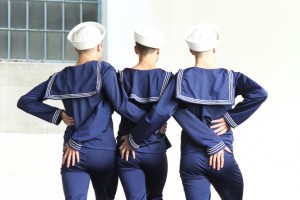 The filmmaker only got the tale several years ago from his uncle Wayne, who died shortly after telling it. None of the other surviving relatives had a clue. "So now I was the only one who had the story," Anderson says. "I thought: what am I going to do with this? I guess I have to be the one to tell it. I am keeper of the story."
It was natural to think of Jimmy's adventure as a musical, he goes on. Anderson wrote the lyrics, with music by Bryce Kulak, for half a dozen song and dance numbers – shot entirely in a downtown Edmonton parking garage – that include "Jailhouse Jim" and "This Place Is So Gay."
Casting actors in at least three stages of Jimmy's life – Aryn McConnell, Bryce Kulak and Noam Gagnon, along with San Francisco actress Connie Champagne as Judy Garland – Anderson says it took him years to figure out how to tell Jimmy's story.
"I didn't want to rush, because I wanted to get it right," he says. "I felt it was pretty important to do it justice."
At 25 minutes, this is the longest film Anderson has ever made. His last short, the High Level Bridge documentary, which made the rounds of all the North American film festivals, was only five minutes long.
Details will also be released next Friday on the accompanying soundtrack CD, which will include performances from local luminaries of music like Chad VanGaalen and Cadence Weapon.
THE MAN THAT GOT AWAY movie trailer from Trevor Anderson on Vimeo.