Wild West Saloon is history – and so is Edmonton country bar band scene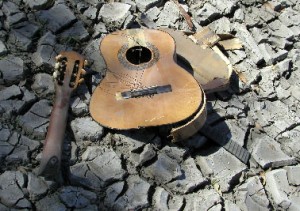 The closing of the Wild West Saloon is one of the last nails in the coffin of Edmonton's once thriving country bar band scene.
After 30 years of live music, the North Side bar shut down two days before Christmas, according to entertainment booker Ray Woodward, who hired bands in the room for the last 25 years. Among the many Alberta artists who have played there are Gord Bamford, Samantha King, Julian Austin, Duane Steele, Beverly Mahood and Emerson Drive, when there were a bar band called 12 Gauge.
"This was the last A country venue in town," Woodward says. "It's a real shame. There's nothing left in Edmonton."
With the Wild West gone, the New West Hotel (15025 111 Avenue) still runs live bands six nights a week and is the last hold out from the golden age in the early '90s where there were at least a dozen different venues in Edmonton running country bands every week. Woodward says he's fielded several inquiries from parties interested taking over the Wild West, but at this point, the doors remain closed. The decision came as something of a surprise, he says. Owners – who couldn't be reached for comment on Friday – blew off the New Year's Eve show and a year's worth of bookings.
As for other avenues, the Cook County Saloon is still considered Edmonton's top country bar and occasionally will bring in a name act, but the music comes from DJs most weekends. Owner Barry Sparrow, in an interview for this very long rant about local country music, said, "I think the buying public right now is just not into a steady diet of live country music. You have to cater to the people."
Of the good old days, he added, "Quite frankly, I miss it."