EDMONTON RADIO: Who broke the radio star?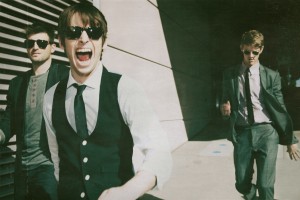 The Buggles were wrong. Video did not kill the radio star. The radio star is very much alive, thanks to, well, radio.
Commercial FM radio remains the best way to spread new music to the masses. Believe it or not. Oh, sure, MTV (and MuchMusic) created quite a number of video stars back in the day – like Duran Duran, thanks a bunch, MTV – until it became more profitable for music video networks to run teen soap operas instead of music videos.
Since then, the duties of creating video stars have been handled almost entirely by YouTube.
You still can't beat the instant thrill of hearing something amazing you've never heard before on free radio. It happens so rarely these days, but often enough to keep radioheads listening and flipping around in hope for that one new tune that will get them to turn it up and exclaim: What IS this?! You might even have to wait till you get home to find out. Imagine not knowing something for 15 minutes in this day and age. This is the closest thing modern man gets to a sense of discovery when all other ground has been explored, examined and catalogued: the name of a new song that turns your crank.
Think of the radio industry as a vast digestive system and new music as the food. What starts off fresh as CHR (contemporary hit radio) or Modern Rock winds up a few months later in the "stomach" of Adult Contemporary (AC), where if it's not completely dissolved eventually makes its way to be slowly juiced of its vital nutrients in the Golden Oldie Colon. Some material is juicier than others and has been in there for decades.
Sometimes an artist who's already mature will slip right through the gaping maw of CHR and go straight to AC radio and here our digestive metaphor must break down – out of respect for AC queens like Jann Arden and Sarah McLachlan. No one wants their work compared to poop.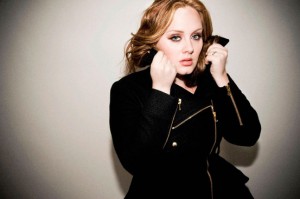 Point is, what's new to Betty listening to Joe FM at the dentist's office is not necessarily what's new to Mr. and Mrs. Hipster whose radio dial is permanently glued to CBC Radio 2. Further obfuscating matters are the "cross-over" artists. Adele's Rolling In the Deep charted on rock radio, top-40 radio, Hot AC, AC and Triple A (adult album alternative) and it won't be long until people are sick of Adele, if they aren't already. Pop radio sometimes chews up its stars and spits them out. It remains to be seen if cross-over success Foster the People will suffer the same fate.
Edmonton radio plays its part in the great cycle of life. Sonic 102.9 is the best in town for breaking new music. This is the consensus of all the Edmonton-based major label promotion reps, who wish to remain anonymous, all four of them. Their answers line up so neatly that it's a moot point: the truth is obvious. Sonic plays the most new rock in town. To offer one example, the station added Foster the People in January 2011, long before the band "crossed over."
"We try to get them out there before most of the people have heard of them," says Sonic program director Al Ford – who also "oversees" the Bounce, since both stations are owned by Rogers.
CISN, meanwhile, plays the most new country in town. Also rated favourably is Hot 107. It remains to be seen what will become of John Yerxa's Big Idea now that 107 has been bought by Harvard Broadcasting, owners of Lite 95.7 (107's ratings numbers will be released for the first time on March 8; Yerxa never bought into BBM system used to determine air time prices, and did his own research.)
Rated by the reps as "fair" are the CHR stations the Bounce 91.7 and Virgin 104.9, along with 790 CFCW AM, which mixes new and old country. The most surprising result is the "fair to poor" rating for the Bear 100.3. Edmonton's Best Rock used to add a lot more new music than it does now. At a recent concert in Edmonton, Big Sugar's Gordie Johnson complained bitterly that the Bear wasn't playing his new single (the Bear is probably the only local station that would), though it plays old Big Sugar.
Bear brand director Rob Vavrek isn't happy he's being forced to respond to an anonymous poll of record label reps, but says his first priority is to the listeners: "We still play A LOT of new music, which is more than can be said for at least half the stations in this market who don't play 'any' new music. With all the radio competition in the market we have to ensure we are playing the best possible songs at all times for our listeners regardless of era."
So in order to survive, the Bear has become they call an "Active Rock" station, attracting the young, mainly male audience that falls in the crack between Modern Rock and Classic Rock, which necessarily limits the number of adds. K-97, meanwhile, is a pure Classic Rock station that doesn't have to play any new music at all – though it does, once in a while. New AC/DC, maybe. They all do, once in a while. Also not in the running for top local new music breakers are the stations like Up 99.3, Capital FM, Joe, Pete, Henry and all the other polyps lurking in the large intestine of the radio zeitgeist. Soon to come will be a new station broadcasting at 107.9 FM out of Fort Saskatchewan (you'll definitely be able to pick it up in Northeast Edmonton) – a "mixed Classic Hits/Classic Rock music format," which won't have to play new music, either. (Our Michael Senchuk has a piece about it here.)
One record label rep laments, "New music is not a priority anymore with 13 FMs in Edmonton. The strategy is to avoid new music and avoid the work of breaking new bands. We're just in a downswing right now." The rep adds, glumly, "If we don't break the next U2, there will never be another U2."
On the upside, says another rep, people are excited about singles again – just like the old days. Digital singles sales, which are booming everywhere, are a good indicator of what's going over best on the radio. At the moment in Edmonton it's acts like Rihanna, LMFAO and Nickelback (not the rocker, the power ballad). No surprises here.
In the end, despite the bashing that commercial radio gets for selling crap and pandering to the lowest common denominator, worthy new discoveries are sometimes made – might as well use Adele and Foster the People as examples again. They're both still great despite being played to death on the radio. As another record rep says, "Radio still works."
Let's hope so. Their jobs may depend on it.