HIP HOP: Nova Rockafeller is sexy and she knows it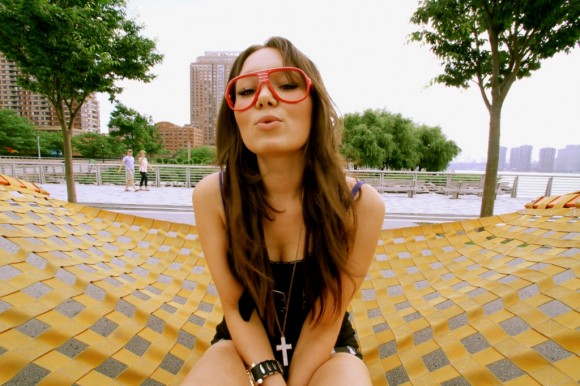 "Yeah, I'm cute," Nova Rockafeller says, swivelling on a computer chair. The fast-talking local emcee is not one to mince words. "Last year I didn't know I was cute. I was like a dirtbag, f—up degenerate kid. This year I'm adorable."
Hey, a rapper never got far with modesty.
On tour with underground hip-hop legends Killah Priest and R.A. the Rugged Man, Rockafeller knows confidence is key for a young woman in the male-dominated rap game. The tour stops at Avenue Theatre Friday night.
"Nobody thinks I know what I'm doing, but I'm doing it better than all of them. That's the problem," she says. "People think I'm the worst person. They think I'm a whore, I'm doing it for the wrong reasons, and I'm using sex to get it and all this shit. People just think the worst of me. But honestly, I'm just hard working and I'm putting my shit together the same way anyone else would have to."
Rockafeller has drawn flack from Internet trolls who muse that her looks, or her willingness to flaunt them, got her where she is today. She concedes she sometimes acts "a little bit slutty" – only in jest – but it's hard to fathom a male rapper getting trashed for doing the same.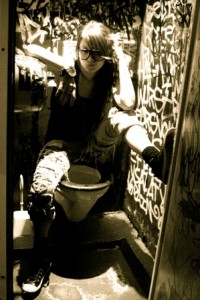 Rockafeller knows rhyming and she knows hard work. Today, she is self-managed, running every aspect of her career. She was lured to Toronto with a record contract, but tossed it when the label pressed her to change her style. Before she started touring North America and Europe, and before she dropped her 2011 debut album Insufficient Funds, Rockafeller used to run hip-hop nights at Wooly Bullys Pub in Edmonton and tirelessly promoted her gigs.
"I live on the West end, I would walk all the way to Whyte Ave and flyer for my shows every fucking day. I had a team of four people … We'd be distributing like 3,000 flyers a week on foot, and I didn't have money to even take the bus there," she says. "(I walked) home from shows because it's a 50-hour-a-week job, you can't work around it."
Rockafeller was born in Edmonton, spent most of her childhood in Jamaica, and moved back for her teen years before stints in Calgary, Toronto and New York. She comes from a musical family and like her older brother, she recorded other artists from their basement studio as a teen.
She started writing rhymes as a kid and has kept a journal since age seven, when she was "the fat kid in school" and kids would steal her notebook at recess to throw it over the fence. Rockafeller's sound is infused with live guitars and informed by '90s alt-rock influences she picked up listening to bands like Green Day and Weezer growing up.
Today, she strives to win respect from factions of the hip-hop community that are still uncomfortable dealing with bona fide female rappers.
"They think I have it so much easier because I'm a female, but really, I have it like five times harder. As an emcee, I kill like 99% of dudes," Rockafeller says. "It's always like, 'Oh, she's good for a female' … Don't compare me to female artists, compare me to male artists. I don't want to be a good girl, I want to be a good rapper. It's hard to be respected in that sense."
The slings and arrows are increasingly drowned out by love from Rockafeller's rapidly growing global network of fans. With an upcoming album, Accidentally Gangster, and a jewelry line called Toys on Chains waiting in the wings, this young emcee is ready to take on the world.
"There's that point where you realize you're going to fuckin' do whatever it takes and you're going to do it – or you hold back and you find a backup plan," she says. "I've just never really had a backup plan."