THEATRE: We can have lots of good fun that is funny in Seussical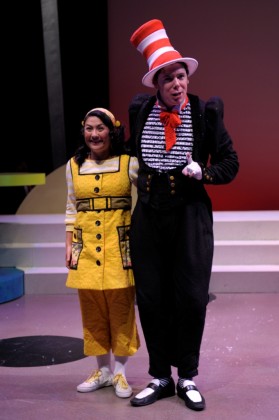 Ever wondered how radically different things would be today if Theodor Geisel had not been hired by Warner Bros. to write the "Private SNAFU" series for the war department?
I do. In fact the very subject keeps me up most of the Goddamn night. Geisel and Chuck Jones got together to produce the series to instruct GIs of the pitfalls of serving in war time. Because the cartoons were produced for the US War Department they fell outside the production code and anything went. Cross-dressing, big-breasted saboteurs, VD: Private SNAFU became a cornucopia of cartoon perversion. And Geisel had the talent to make a lot of it rhyme, not to mention constant use of the of the word "hell."
So, the Allies whup the Axis. Peace ensues and Geisel trades in his uniform for civvies, takes his middle name and adds "Dr." in front of it and – voila! – Dr. Seuss changes story book lore forever. Of the top 100 best selling children's books of all time, Dr. Seuss wrote 16 of them.
Opening Saturday at the Citadel Theatre as part of the Young People's Theatre series, Seussical is just one of the many ways people have been able to cash in on Geisel's intellectual property since his death in 1991. Les Biz. The musical is a collaboration of Lynn Ahrens and Stephen Flaherty, who wrote music, lyrics and book together. The story takes many elements of the Seuss milieu, and even makes the Cat in the Hat its narrator.
The Edmonton production is directed by ex-pat Allan MacInnis (one of the founders of Catalyst Theatre). At 56, he can remember when Seuss was part of the zeitgeist of the late '50s/early '60s.
"One of the things I like to talk about when I have the chance is how serious thie show is", says MacInnis, "There's a lot of fun, but kids also tend to take stories at face value. So, if Horton is captured by hunters, it's a serious moment for them and they are actually worried what's going to happen."
Indeed. Jeopardy is needed for dramatic thrust. Even kids will be bored with stories with no conflict. Think Seuss is all sunshine and lollipops? Think again: Seuss wrote the story of the Sneeches to introduce children to the concept of racism.
"Even a three-year-old will think, 'Don't talk down to me. I'm not two!'" MacInnis says. "The phrase constantly comes up in the show: 'A person is a person no matter how small.' If you take that at face value, it's kind of serious. It's a big and challenging idea for kids: Accept the personhood of others, even if you can't see them. And you would care about them and abide by that, no matter what. Respect for everyone. If we start with kids early enough to abide by that, we might actually make an amazing world. I love that about this piece. It's challenging stuff for kids. It's very much about social justice."
What else attracted MacInnis to the project?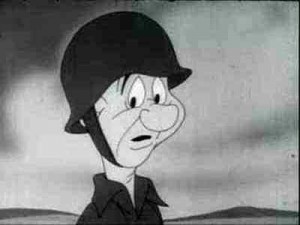 "I went to see a production – a shorter version from the one on Broadway – in Washington D.C., I wasn't crazy in love with the production, but I fell in love with the show, hook, line and sinker. I found it very profound and engaging, and the characters delightful and funny. And it brought back all of the stuff about Seuss that I loved when I was a kid. The crazy rhyming and the wild imaginations".
Damien Atkins ("Miss Chatelaine") plays The Cat in the Hat, the narrator.
"He's very funny", says MacInnis. "He came into audition, and within the first two lines, he had me rolling on the floor. When he left, I turned to my musical director and I said, 'Well, we have our Cat …' He's also a writer, so he's very good with story structure. A good singer too," said MacInnis, letting the Cat in the Hat out of the bag. Yes, it's a musical. Seussical plays until Jan. 29 on the Shoctor stage. Click here for tickets.