Beirut, the band, comes to Edmonton, the city, on July 25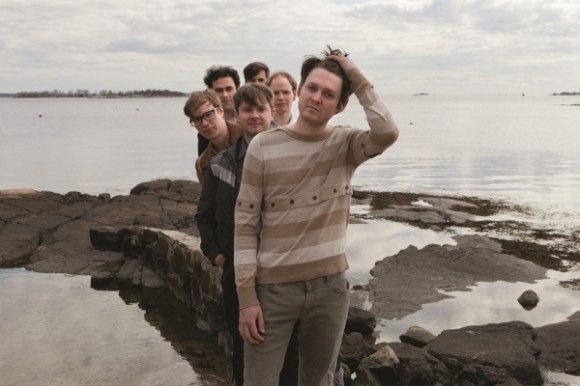 Indie rockers Beirut, having just been confirmed to be performing at Coachella Valley Music and Arts Festival last week, has just announced a Canadian set of dates, which has the critically acclaimed band landing in Edmonton on July 25 at the Starlite Room.
Calling them indie rockers is probably a little unfair; the band's influences and music shows a much wider diversity, with frontman Zach Condon having grown up under the influence of Mexican mariachi music in New Mexico, playing trumpet in a jazz band as a teenager, and being exposed to world music while traveling to Europe as a teenager. He's even had an electronic side project called Realpeople, and played trumpet on Blondie's 2011 album.
Beirut's first album "Gulag Orkestar" was recorded in Condon's bedroom while attending the University of New Mexico, and finished with help a couple of friends, Jeremy Barnes (Neutral Milk Hotel) and Heather Trost, both of whom continue perform together as a duo named A Hawk And A Hawksaw. Since the debut album, Beirut has produced two more albums, including their most recent "The Rip Tide" which was released last August.
The band's current lineup includes Condon (trumpet/flugelhorn/ukulele) and five others, the most notable of whom may be Kelly Pratt, who plays the trumpet, French horn and glockenspiel, and has performed with Arcade Fire, Coldplay, and The Maccabees among others.