Vancouver buzz band Said the Whale to play Myer Horowitz Theatre April 25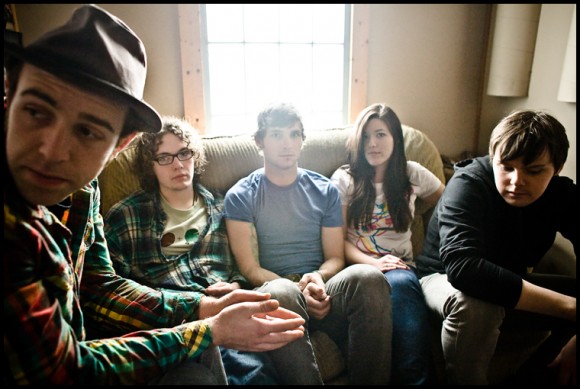 Time for another buzz band you'll probably not get a chance to see in a small theatre again: Said the Whale, winner of best new group at the 2011 Juno Awards, is playing the Myer Horowitz Theatre on Wednesday, April 25.
Crafting a crisp, snappy, happy, jingly-jangly poppy sound into a threat of modern rock chart domination, this Vancouver band will be touring behind its upcoming album Little Mountain, out March 6. Judging from the new single, Heavy Ceiling, it's a "darker" sound for the synth-loving quintet whose main critical buzzword up to now seems to be "razor-sharp." The Annual Gathering of the Music Critics should come up with a few new appropriate adjectives. Voted the 12th of "12 Rockstars to Watch for 2012 by Rockstar magazine – a list that includes the already thoroughly watched Van Halen and the Rolling Stones – Said the Whale will continue its holy quest for modern rock domination with a March appearance at the South By Southwest (SXSW) Music and Arts Festival in Austin, Texas. Get your tickets now – they are $18 and will go on sale Saturday.
<iframe width="560″ height="315″ src="http://www.youtube.com/embed/xUdks1RtlIk" frameborder="0″ allowfullscreen></iframe>