Trans-Siberian Orchestra, Kathleen Edwards in Edmonton April 9 (not in the same building)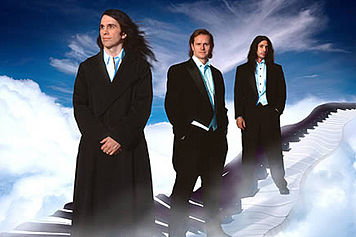 The jury's out on whether there is much of a cross-over audience between the Trans-Siberian Orchestra and Kathleen Edwards – because both are playing on the same night in Edmonton, Monday, April 9, the former at the Jubilee Auditorium, the latter down the road at the Myer Horowitz Theatre.
Tickets for both shows go on sale Friday.
Wow, that was quick: Jury's back. The answer is no. There isn't a single human being in the entire history of music who could possibly be interested in both the Trans-Siberian Orchestra – a fiery, faux-Fangorian concoction of Nickelback and John Tesh times 100 – and Kathleen Edwards, the heiress apparentess to the Canadian crown of alt-country dominion. If there are, we want to meet them.
The Trans-Siberian Orchestra is known for lavish spectacles that combine rock concert with Broadway musical in a classical milieu. Neither an orchestra nor from Siberia, the New York-based group is presenting its new show on this spring tour: Beethoven's Last Night, depicting an epic battle between the great composer and the devil on the last day of his life. Beethoven's, not the devil. Sounds like it could be loud either way.
The infinitely more subtle Edwards, meanwhile, is soaring on the momentum from her appearance on David Letterman last week – which included Edmonton's Lyle Molzan on drums. She's touring North America behind her latest album, Voyageur, which Spin magazine called "tranquil and icy-bright as its inspiration."
Letterman sure liked it: