Out with a scream, in with a whisper, City and Colour prevails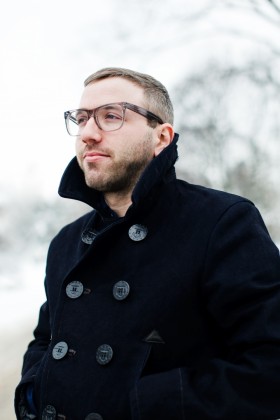 There is a lot to be said for a good, full-on, raging … heavy metal tune. It really gets the blood pumping. There's nothing quite like it when experienced live, up close, perhaps inside the mosh pit itself, or surfing on top of it, if one dares. Some fun.
But as history has shown so many times, a screamer will never be as big as a crooner, and a rocker will never dominate the pop charts like a slow, romantic ballad.
Over the decades, the Grammy for Song of the Year is usually awarded to something slow. Metallica would never have become as big as it is without Nothing Else Matters, a slow, romantic ballad. Ditto Nickelback and How You Remind Me. Ditto Green Day and Boulevard of Broken Dreams. Pap-40 radio is filled with power ballads and not-so-power ballads alike and is far more popular than rock radio. The evidence is really piling up here. That old saying about catching more flies with honey – which doesn't make any sense, plus it's gross – may have deeper roots than we imagine. The truth becomes clear: Human beings like to get crazy, but we're suckers for a slow dance.
Which brings us to the bittersweet case of City and Colour, playing the Jubilee Auditorium Wednesday and Thursday. This is the solo project of one Dallas Green (city + colour), former lead singer for Canadian screamo rock band Alexisonfire, which inevitably broke up last summer. Green simply couldn't continue being a rock 'n' roll Jekyll and Hyde in two completely different bands, especially since the growth and therefore the demands of his solo career had far outpaced those of Alexisonfire. His heart was clearly in writing songs for his new project. Green's former partner George Pettit posted Alexisonfire's obituary on its website (read the whole thing here), summing up his and undoubtedly lots of fans' feelings (some of which have reportedly heckled Green at recent shows) with lines like, "Was the break-up amicable? Not really. Was it necessary? Probably." George added that there "are any number of new possibilities" from remaining members.
There are any number of new possibilities from Dallas Green. Not since Tom Cochrane and Red Rider has there been a Canadian solo outbreak of this magnitude. The reason is simple, of course: It's his songs.
Green, who as it turns out had been puttering around with ballads and acoustic guitars since he was a teenager, came out with his smash hit solo-with-guitar anthem Save Your Scissors in 2005 – which immediately stroked humanity's vulnerable heartstrings. There were a lot more where that came from: Sleeping Sickness, Comin' Home, Waiting … wistful, haunting tunes that spoke deeply of love, loneliness, death. They caught on like fire. More to the point, young girls who perhaps may have been put off by Alexisonfire's masculine metal mojo immediately fell in love with Dallas Green and his beautiful voice. As history also teaches us, where all the young girls go, mainstream success is sure to follow. He comes off like the embodiment of the rugged rocker showing his sensitive side with help from a trusty acoustic guitar that he just happened to have with him in front of the campfire, each of his songs the epitome of that moment in every rock concert where the stools come out, the volume and tempo go down and all the Bic lighters come out, for as we all know, real rock demands a tribute of real fire when they bring it down for the power ballads. Cellphones are just lame.
Not to give the reader the idea that all of City and Colour's songs are mellow ballads that'll put you to sleep. Some of the material on his latest album Little Hell has more of a pulse than he's been known for. And live, last time through town, Dallas and his trio managed to rock it up to a surprising degree, certainly not to the extent of Alexisonfire, but enough to qualify as a "rock show" for two sold-out nights at the Jubilee Auditorium – but take a wild guess which songs went over best.
History has of course repeated itself yet again. The City and Colour shows are both sold out.