WEEKEND MUSIC PREVIEW: From Whitehorse to Mississippi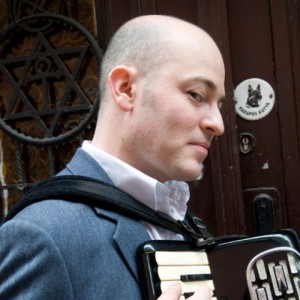 A few interesting touring gigs this weekend: On Friday night Current Swell opens for Charlie Winston; on the other side of the Henday in Sherwood Park the seven-album Blackie & the Rodeo Kings will perform at Festival Place. Saturday night the same venue hosts what is sure to be a captivating evening with a tribute show to the music of the Mississippi Sheiks.
Friday
Current Swell – Yes, they're the opening act for English singer-songwriter Charlie Winston, but this Victoria-based band founded by St. Albert natives, Scott Stanton and Dave Lang, may be the bigger draw at the Starlite Room on this night. 6 pm.
James Murdoch – This Edmonton roots-rocker with four albums under his belt was actually born in Whitehorse. Jay Sparrow opens. Arden Theatre, 7:30 pm, $32.
Blackie & the Rodeo Kings – This eclectic group of gentlemen is in their third decade of creating and performing what has loosely been described as folk-alt-country-blues. Festival Place, 7:30, SOLD OUT
Riot In Paradise – This weekend's requisite CD release party is at the Pawn Shop, with this pop-punk band. Another band in the same vein, N.N., will open – as will Tantuja and Vanghost. 8 pm, $10.
Saturday
Mississippi Sheiks Tribute Show with Alvin Youngblood Hart, Del Rey, Jim Byrnes, and Steve Dawson – Perhaps the most intriguing show of the weekend, focusing on the music of three sons of slaves from 1930-35 that was "some of the most memorable blues rants and square dance hollers ever conjured." Vancouver artist Steve Dawson, obsessed with the music for many years, has put together a tribute show that will as likely make you cry as cheer. Festival Place, 7:30 pm, $34 and up.
Geoff Berner – This local alt-folkster has received airplay in seven different countries, and has a sizable and well-deserved following in our fair city. He's currently signed to Mint Records, one of western Canada's most recognizable labels; his most recent album "Victory Party" was released early in 2011. Carolyn Mark opens. Artery, 8:30 pm, $15.
Cavalry – These folk-punksters headline a bill at DV8 that also includes Action News Team and Miek Headache. 9 pm, $10.