Edmonton Music Awards nominees 'working their butts off'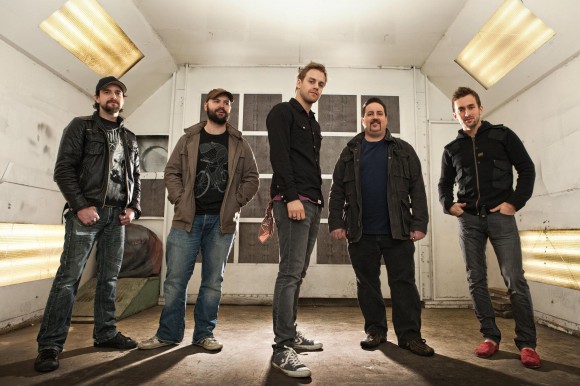 In the wake of the announcement of nominees for the second annual Edmonton Music Awards – with Tupelo Honey, Colleen Brown, White Lightning, Ann Vriend, Ten Second Epic and Boogie Patrol named in multiple categories – the question arises: Who exactly picks the winners?
The public does, in two cases: People's Choice and "Artists to Watch," for an artist who doesn't have an eligible recording, but is expected to release one in the coming year. Details on how to vote online will be released shortly.
The rest of the awards – which will be presented Saturday, April 28 at the Royal Alberta Museum Theatre – are judged by members of the new Edmonton Association for Recording Selection, or EARS. EARS also selected the nominees, culled from almost 80 submissions. Membership in EARS is open to "anyone who is currently active within the music scene," says Danny Fournier, a local musician and artist manager who founded the Edmonton Music Awards last year. Big 2011 winners included Wool on Wolves, Jeff Morris and Colleen Brown.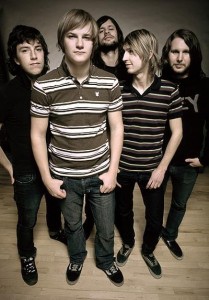 Input from musicos outside of Edmonton will also be sought this year. Fournier admits there has been a bit of grumbling to the effect that "it's the same bands that get nominated for everything." One tweet targeted Tupelo Honey (above), the radio-friendly rock band that leads this year's field with six nominations: "Too much Tupelo Honey. Do we have other bands?"
Oh, we do, and there's a reason the same names keep popping up again and again.
"The bands that got nominated are all working their butts off," Fournier says. "Ten Second Epic is a good example. They were just touring Japan. They were working their butts off. They need the recognition."
Close behind Tupelo Honey are three artists with five nominations each: Colleen Brown, modern rock trio White Lightning and the blues band Boogie Patrol. Four-time nominees include Ten Second Epic (right) and singer-songwriter Ann Vriend. While several of the nominated rock bands are previous selections of Sonic 102.9 Radio's "Band of the Month," the singer-songwriters on the list generally get play on stations like CBC, CJSR and CKUA. Brown and Vriend will face off in three categories: People's choice, single of the year and female artist of the year.
While this year's awards have been expanded to include a new jazz category (with just two nominees), and to differentiate rock from metal and hip hop from R&B, DJs and other electronic music-makers are conspicuously absent.
"We're looking at adding it for next year," Fournier says.
The Edmonton Music Awards are at least the third wave of regional awards to give city artists a chance for peer recognition. The Alberta Recording Industry Association Awards (ARIA) held sway for much of the '80s and '90s before effectively suspending its awards program a few years ago, while the Western Canadian Music Awards started up in 2003 (coming to Edmonton in 2008), the 2012 awards to be held this fall in Regina.
Read the full 2012 Edmonton Music Awards nominee list here.