Our Lady Peace returns for another club blitz, April 17 at Starlite Room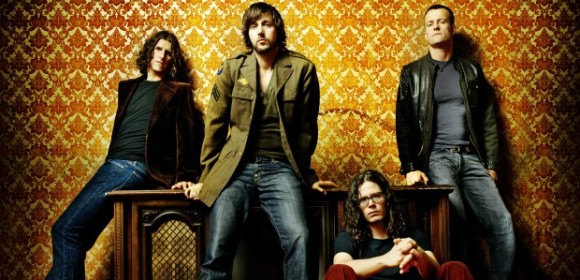 There was once a time when Our Lady Peace came to town to play big shows in big buildings – Rexall Place, Shaw Conference Centre, and there were always tickets available.
Now these guys pop in like ninjas, usually playing clubs too small for their draw – making each visit a special, "must see" event. We're in fact not sure what size of venue Our Lady Peace could fill in 2012. Last "proper" concert in Edmonton was six years ago and attracted 6,000 to Rexall Place. They've since been back, usually in a small venue that sells out lickity split. This time, Raine Maida and the boys are back in town at the Starlite Room on Tuesday, April 17 on the "Urban Grind Tour" with The Pack A.D. in support. This is, states a press release, "a special scaled-down North American club tour for their core fans."
Tickets are $40 and go on sale Friday.
Our Lady Peace is touring to promote its latest album Curve, to be released April 3, and the hit single therein, Heavyweight. It seems they've picked up the pace after some sludgy material from recent past.
Canada's dramatic Zeppeliny rock band came to the fore in 1994 with the release of Naveed and ITS hit single therein, Starseed, cementing Maida's reputation as one of the most distinctive rock singers in Canada. Distinctive doesn't necessarily mean everyone liked it. His trademark "aayeeaayeeaa" howl could get on one's nerves – but at least his serious Hamlet-like persona served the music. More hits would come, political or personal, usually wrought with angst and woe, touching a chord amongst the aging Gen-X crowd as grunge-rock started to go mainstream: Superman's Dead, Clumsy, One Man Army, material that still gets lots of airplay on "active rock" radio.
To experience such semi-iconic songs played live by the band that created them in such close quarters is always a treat. It ain't quite the Rolling Stones doing the El Mocambo, but the basic idea is the same: Fuel demand – and thus hype – by limiting supply. Well played, Our Lady Peace.