MIAMI INVASION: Pitbull, Flo Rida to play Bounce Birthday Bash March 22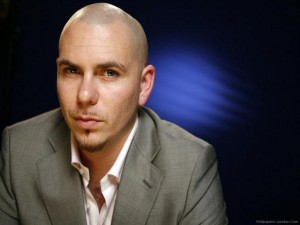 On the heels of the biggest top 40 band ever to land in Edmonton (it's LMFAO, we ran the numbers) comes news of another pair of huge pop acts: Pitbull and Flo Rida have been announced as headliners of the 91.7 The Bounce Birthday Bash, happening Thursday, March 22 at Rexall Place. Let's call it the "Miami Invasion." Tickets go on sale Friday.
Flo Rida is stated to be the "special guest" on the show, but both of these guys seem like they are equally famous, their endorsements, product placements and self-contained musical branding equally as ubiquitous, their ridiculously radio-friendly music equally in oversaturation rotation on top-40 radio across the realm, including – naturally – on The Bounce. Pitbull, the Latin-American rapper-singer whose star has risen like a rocket, so to speak, has become widely known for such hits as Give Me Everything and International Love. Flo Rida, meanwhile, scored a huge hit with auto-tune innovator T-Pain on a song called Low in 2007 and hasn't looked back. His ringtones are said to be highly sought after. Interesting that artists get paid for something the public wants to turn off as soon as possible.
No word on whether these guys might perform together at the show, but they have done so on record, and a press released quote from Pitbull suggests that anything is possible: "It will be an empowering experience that will give us a chance to show the world how music can unite us all."
He can say that again.