John Prine coming to Winspear Centre May 7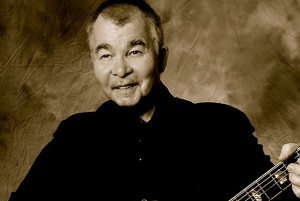 Now this guy has a way with words: Mr. John Prine, ladies and gentlemen – king of the folk fest, commander of the singer–songwriters, more country in his pinkie finger than the entirety of Toby Keith – is coming to the Winspear Centre on Monday, May 7.
It's hardly necessary to bill this as an "intimate evening," for everything Prine does is intimate, whether personal truths expressed poignantly or political drama rendered with wit and anger. It's usually not very hard to tell where Prine is coming from, having a way with drawing the listener into whatever story he's trying to tell. Last time he played the Edmonton Folk Music Festival, you could hear a pin drop – on the grass. Here's a favourite line, "Have you ever noticed when you're feeling really good, there's always a pigeon that'll come and shit on your hood. Or you're feeling your freedom and the world's off your back. Some cowboy from Texas starts a war in Iraq."
You tell 'em, cowboy.
The 65-year-old troubadour is touring this spring behind a new release called The Singing Mailman Delivers, said to be a two-CD "archival" set filled with Prine's earliest recordings, some from all the back to 1970, shortly after emerging from the primordial soup of twang and honky tonks. Let's hope there's some juicy Nixon material in there.
Tickets to the show are $51.50 or $61.50 and go on sale Friday at the Winspear box office.