WEEKEND MUSIC PREVIEW: Scintillating Alice Kos
Posted on February 9, 2012 By Michael Senchuk Music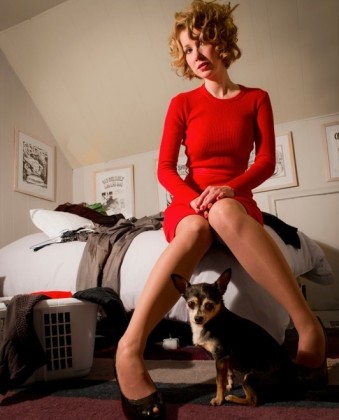 A fairly sedate weekend for live gigs in Edmonton, but there's definitely a handful you should think about checking out, including Steel Wheels (all the way from Virginia), the eclectically diverse Sultans of String, and a release party for what could easily be one of the best albums of the year from an Edmonton act – Alice Kos.
Friday
Steel Wheels – A folk-roots-Americana band from the Blue Ridge Mountains in Virginia, with four full-length albums since its beginnings in 2005. Presented by the Full Moon Folk Club. St. Basil's Cultural Centre, 7 pm, $22.
Sultans Of String – Perhaps the most diverse act of the weekend, this Toronto band weaves together Spanish Flamenco, Arabic folk, Cuban rhythms, and jazz. Festival Place, 7:30 pm, $18.
Steven Bowers – This Newfoundland singer-songwriter's last full-length album, "Homing", is a sombre look at Canadian life, people going unnoticed, and his need to find despair. His music has a bit of a Dan Mangan feel, but with a more raspy voice. Assault Of Knowledge opens. Haven Social Club, 8 pm, $10.
Bring Us Your Dead – Avenue Theatre is hosting an evening of Albertan metal bands, including this local act, along with Calgary's Promethean Labyrinth. 8:30 pm, $10.
Free City Collective – This extremely talented Vancouver alt-rock band will headline the Wunderbar, with a trio of local bands opening – Consilience, Souvs, and Knibbs High Football Rules. 8:30 pm, $10.
Dawn In the City – This local group plays Friday night at Newcastle Pub and Saturday night at The Vault; the band was recently nominated as an "Artist To Watch" by the 2012 Edmonton Music Awards. 9 pm both nights.
Saturday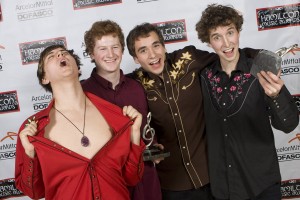 Harlan Pepper (right) – The toast of Hamilton pays a visit to our fair city, a quartet combining old school alt-country with new school singer-songwriter, plus a healthy dose of Canadiana. Empress Ale House, 4 pm, no cover.
No Witness – The Pawn Shop's early show this weekend is headlined by this local "dark" punk band. Death By Robot opens. 6 pm, $8.
Alice Kos (top picture) – This weekend's requisite CD release party is for the album "You Missed It All" by this sensational and scintillating singer-songwriter, whose music has plenty of unexpected twists and turns, and has been acclaimed by practically any media that's taken a listen. Smokey opens. Artery, 8:30, $10.
Alice Kos band "You Missed It All" from DLux on Vimeo.