Wayne Shorter to headline Edmonton International Jazz Festival June 24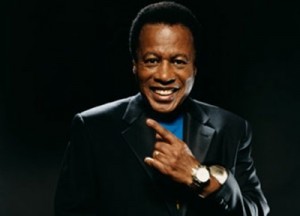 Last time Wayne Shorter came to town, he only played five songs – but boy, what songs! Experimental, huge, sprawling, languid solos that stretched past two minutes, five minutes, 10 minutes, to the point where you almost forgot what the original "head" was supposed to be. The man sure knows how to develop melody.
Area jazz fans are sure to agree when the 78-year-old legend returns to headline the Edmonton International Jazz Festival, playing Sunday, June 24 at the Winspear Centre. Tickets are $49.55 to $70.55 and go on sale Feb. 15 at the Winspear box office.
Joining the former Miles Davis sideman for his first Jazzfest appearance will be drummer Brian Blade, bassist John Patitucci and pianist Danilo Perez – the Wayne Shorter Quartet, also known as the "Footprints Quartet." Speaking of motific development, the saxophonist is one of the greatest living jazz composers, responsible for a great swath of songs considered "jazz classics," titles lurking in Realbooks everywhere like Footprints, Neferititi, Speak No Evil, El Gaucho. Questions of "will he do one from his new album?" – common with classic rockers – are moot with a player of Shorter's stature. He will – as he did – do whatever he wants. The "newest" material is probably from 2002's Alegia, which scored Shorter his eighth Grammy award. The ninth came with the live album Beyond the Sound Barrier released the following year. He didn't win one this year because he didn't have a record out.
But if the guy wants to spend a minute blowing air into his horn before playing a solo consisting of three notes for five minutes (as he did during one song in a previous Edmonton appearance), well, that's his prerogative.
Also confirmed for the 2012 Jazzfest – running June 22-July 1 at venues around Edmonton – is Brazilian pianist Eliane Elias, playing June 22 at the Citadel Theatre.