WEEKEND MUSIC PREVIEW: Country time with Dierks Bentley
Posted on February 16, 2012 By Michael Senchuk Music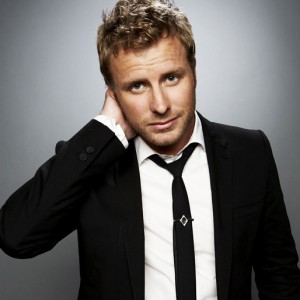 There's a pair of major music events this weekend, with Gigantour landing on Friday night with Megadeth and Motorhead; and two full days folk music up for grabs at Expressionz Café as part of the Uptown Folk Club's Winterfest 2012.
And what kind of live music weekend wouldn't have a release party? Saturday's offering is Nathaniel Sutton's new album. There's a couple of fundraisers to take note of as well, with a food bank event on Friday (Pawn Shop), and the not-for-profit Haven Social Club hosting a pair of events on Sunday to raise money for itself.
Friday
Winterfest 2012 – Featured performers for Friday include Pascal Lecours, Lucette, Shane Chisholm, Roger James, and Wendell Ferguson. 6-11 pm, $20.
Megadeth – The Gigantour slams into Edmonton full force with these masters of mayhem, plus Motorhead, Volbeat, and Lacuna Coil. Shaw Conference Centre, 6 pm, SOLD OUT
Rock-Off For the Food Bank – The Pawn Shop is host to this fundraiser, which will feature The Old Wives, The Weekend Kids, Feast or Famine, and The Freshman Years. 8 pm, $8 with a can of food /$10 without.
Zero Cool – These local punk rockers headline DV8 on a bill that also includes Gorgon Horde and Kroovy Rookers. 9 pm.
Jollygood – These local alt-rockers, featuring three cousins from Camrose, have been receiving a lot of buzz in the city's live music community over the last few months. In Limbo, Surviving Suzanne, and Cheap Date also perform. Avenue Theatre, 9 pm, $12.
Saturday
Winterfest 2012 – Today's performers include Rebecca Lappa, Kenneth Brown, Jay Willis, Rick Garvin, Jan Baker Band, Alex/Sheila, the Command Sisters, Doll Sisters, Folks of the Uptown, Elene Yeung, and Cindy Church. 1-11pm, $30 (a Friday/Saturday combination ticket can be had for $40).
Human Statues – This Vancouver folk duo is no stranger to the Edmonton region, and have a beloved following in the region. Dow Centennial Centre (Fort Saskatchewan), 7:30 pm, $24.50.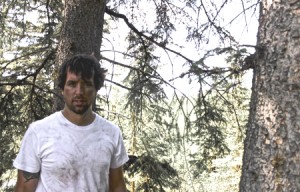 Nathaniel Sutton (right) – This weekend's release party is at the Haven Social Club, where this multi-instrumentalist (currently signed to Engineer Records) will be headlining. The Burning Streets, Blunt Force Charm, White Lightning, and The Elkies are also scheduled to perform. 8 pm, $10.
Silent Line – Avenue Theatre is home to another night of local metal bands on Saturday, with a bill that also includes Any Last Regrets and For Reasons Lost. 8 pm, $15.
Sunday
F&M – The first of the Haven Social Club's fundraiser shows is an "acoustic afternoon." Featured performers also include Joe Nolan, James Murdoch, Ariane Mahryke Lemire, and Jay Gilday. 1 pm, no cover.
Souljah Fyah – Haven's evening "shake your booty" bill also includes Boogie Patrol, Canyon Rose Outfit, Scantily Clad & the Well Dressed Men, and Dead Cat Bounce. 7 pm, $10.
Dierks Bentley – This Arizona country artist has eight albums to his credit, including his most recent release "Home", which was released February 7th. Also adorning his home is the Top New Artist award from the Academy of Country Music in 2004, and the Horizon Award at 2005's Country Music Association Awards. Not to mention the nine Grammy nominations over the past five years. Chad Brownlee opens. Jubilee Auditorium, 7:30 pm, $51.15 and up, buy here.