FREE STUFF: Win entry to Oscar Shorts
Posted on February 17, 2012 By Albert Smith Contests, Film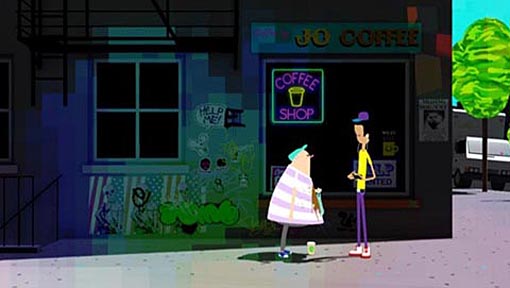 When comedian Steven Wright won an Academy Award for best live action short in 1989, he gave the shortest speech in Oscar history: "I guess it's a good thing we cut those extra twenty minutes. Thank you."
No, thank you, Steven, for shedding light on the often ignored but worthy craft of short filmmaking – and now's your chance to get in on that shorty Oscar action.
We have two double guest passes to give away to the Edmonton International Film Festival's presentations of "Oscar Shorts," at the Princess Theatre tomorrow through Monday and again next weekend. What is rarely seen in your major theatres will be centre stage, well, screen, anyway, in this special presentation of 10 shorts, five animated (plus a few bonus selections) and five live action, that are up for Oscars this year. The 86th annual Academy Awards airs Sunday, Feb. 26 on CTV.
Simply answer the question – the title of Steven Wright's Oscar-winning short – and you could be a winner. Email your answer here, include your full name and phone number, and which showing of Oscar Shorts you want to see. Animation plays Saturday, Feb. 18 at 3 p.m.; Monday, Feb. 20 at 11 a.m. and 3 p.m.; and Sunday, Feb. 26 at 3 p.m. Live Action plays Sunday, Feb. 19 at 3 p.m., Monday, Feb. 20 at 1 p.m. and 5 p.m. and Saturday, Feb. 25 at 2 p.m. at the Princess Theatre.