The Man That Got Away wins short film prize at Berlin film festival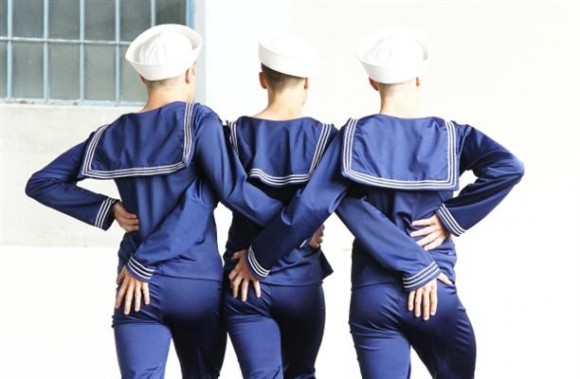 We're calling it, sight unseen: Trevor Anderson's 'The Man That Got Away' may be in the running for Oscar shorts next year – if its reception at the Berlin film festival is anything to go by.
The 25-minute musical has won the DAAD Short Film Prize at the recent Berlinale 2012, where it made its world premiere earlier this month. The news was announced Saturday on the website of Anderson's production company, Dirt City Films. Shot entirely in an Edmonton parking garage and telling the true tale of the filmmaker's great uncle Jimmy, a farm boy-turned-Broadway dancer who befriended Judy Garland while the two were in rehab together, the film was praised by jury member and filmmaker David O'Reilly. "This eccentric film employs outstanding music and choreography to create a hilarious, personal narrative full of emotion," he is quoted in the press release.
The prize comes with a three-month residency in Berlin for Anderson, through a cultural exchange and scholarship program run by the German Academic Exchange Service (DAAD).
Available for pre-order until March 4 are copies of The Man That Got Away soundtrack CD, with six original songs written by Bryce Kulak, performed by a squad of studio musicians, plus remixes by Chad VanGaalen, Cadence Weapon and members of Shout Out Out Out Out.
After a private screening in town next weekend, the movie will begin making the rounds of the North American film festivals, starting with SXSW in Austin March 9-17. The date for the Edmonton premiere has not been set.
THE MAN THAT GOT AWAY movie trailer from Trevor Anderson on Vimeo.