AVANT-GARDE ALERT: Bob Wiseman walks line between art and entertainment
Posted on February 21, 2012 By Mike Ross Film, Front Slider, Music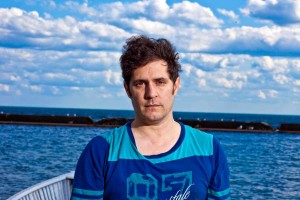 In world where artists and entertainers have been ordered to stay at least 50 metres from each other lest one corrupt the other in a co-dependent spiral of mutual destruction, Bob Wiseman has been happily breaking the restraining order for years.
To say this former Blue Rodeo keyboardist's solo career has been "out there" is an understatement. This guy can make the Rheostatics sound like Bon Jovi. Often by the time the observer gets around to thinking, "Where's he going with this?" he's moved on. Having produced and worked with a who's who of avant-garde Canadiana from Leslie Feist to Margaret Atwood to members of Kids in the Hall, Wiseman has long since brought his eccentric muse and predilection for dirgy folk songs to the world of theatre and film. His latest mixed media play is called Actionable, about "lawyers, love songs and losers." Shorts you can find on YouTube include puppet shows, low-tech animation and at one point a video that shows him playing five minutes of arpeggios ending with rhythmic bench scraping and fooling around with the strings inside the piano – and you know when that happens there's some serious avant-garde stuff going on.
The Juno-winning performer can then turn around and pull off something that one might consider "conventional." It might even be real love song with a coherent arrangement and sweet words and nice music and an easily understood message rendered in tuneful singing – which makes him even more "out there" to those who expect continuous "out there" from one of the most "out there" musicians in Canada.
Don't be confused.
Wiseman just likes to walk the line, as he will – or won't, as is his wont – on Wednesday when he appears for an early show at the Haven Social Club. He will accompany himself on accordion, guitar and piano as a selection of his short films are screened. Asked to rate the gig on a scale between out there and in there, he gives it "a five."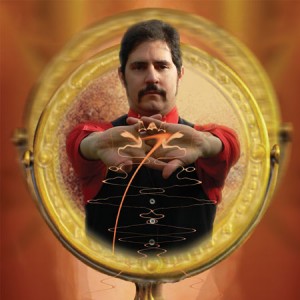 No help here. During a short phone interview, Wiseman talks about expectations: "I know people who think all I do is far out crazy shit, and then there are people who get up and leave when I play because it's too weird and too outside. But the best lesson I ever got was from Freddie Stone, who played with Duke Ellington and later Lighthouse. He told me many years ago that my job as an artist is to not think about the audience, but think about having a deep relationship with the work. And the audience is smart enough to know that you know your shit."
It's one of the ironies of artistry vs. entertainment: If you serve the work above the supposed desires of the audience, it will be more authentic and therefore please the audience that much more. On the other side stands the pure Entertainer, soaking up the applause and declaring with heartfelt enthusiasm that he or she wouldn't be where he or she is without all the fans, who presumably did not come to this particular Entertainer's show to experience "out there."
So which is the true path to righteousness?
"Both are correct," says Wiseman. "On the issue of entertaining vs. performing, a big part of what I noticed after I started making films is how entertaining people said the show was – and I know they mean it in the nicest way. It's somehow not exactly flattering to me, but everybody has to negotiate that. I've known many artists that will die in the gutter because they can't deal with entertaining or they can't even go to a party and shake hands with some of the people you have to meet in order to do this kind of work. I think you can do both things: You can be entertaining and true to the art. Maybe it's because I have a lot of friends in comedy. I think my relationship with my work has changed in the last 10 years. I think I've gotten a bigger sense of humour about standing on stage."
So have his fans, it seems. There seems to be a bit of Andy Kaufman about Wiseman – unpredictable even in being unpredictable.