MUSIC: Women of Folkways to tell their side of the story first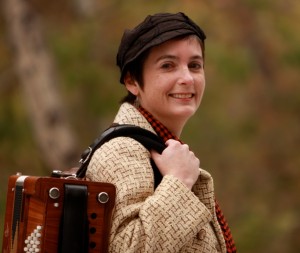 At this point in human development, one hopes that the idea of grouping female singers by gender alone is simply a "celebration" of said gender and its music, rather than a novelty or political statement or some vague but marketable combination of both.
But enough about Lilith Fair – Women of Folkways is a different ballgame.
The kick-off event to the Winter Roots and Blues Roundup at the Yardbird Suite Thursday night features top area singer-songwriters Maria Dunn, Cindy Church, Shannon Johnson and Laura Vinson presenting the female perspective on folk music, both with their own songs and music from female folksingers of yore. This material is already chock full of political and feminist statements. Never mind that there is no "Men Of Folkways" concert, the Women of Folk naturally had, and continue to have, different experiences than their male counterparts. For instance, Dunn will be performing the famous Civil Rights anthem Which Side Are You On?, written by Florence Reece, the wife of a union activist, after her home was ransacked by coal company goons in 1931. Hell hath no fury like a woman whose home is trashed. Also on Dunn's set list is her own Speed Up, about the GWG clothing factory in Edmonton where many a new immigrant worked their fingers to the bone for very low wages. Sensing a theme here.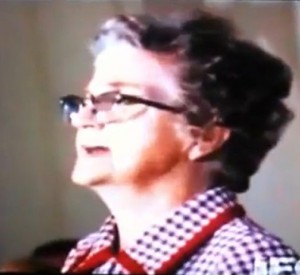 The issue of forced marriage will come up in the traditional tune Johnny Doyle, a sea-faring yarn about an unwilling bride that has a predictably grim outcome. The song still holds up today. Dunn brings up the recent case of a fully grown woman prevented by her parents from marrying the man she was in love with – they kept her trapped in Saudi Arabia, where women basically have no rights.
"It was interesting connecting this traditional song that's a couple of hundred years old to something happening today," Dunn says, noting that the phrase "that could never happen here" is one to be wary of.
To find the true originators of feminine folk music, one has to dig deep, back to coal-laden hills of places like West Virginia, and back to a time where all music was country music, when the real pain of poverty among European immigrants produced some of the most soulful music ever made by white people. The Smithsonian Folkways record label – the driving force of this festival – has many, many examples. Dunn says she's especially a fan of Hazel Dickens and Alice Gerard, two activist singer-songwriters whose work in the '60s is considered some of the earliest examples of feminist folk.
"They're coming from the bluegrass end," Dunn says. "Their singing is very soulful and they were also the first women in that kind of music who were writing their own songs, and writing songs that were talking about women's issues."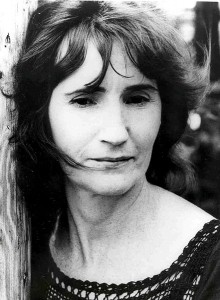 One Hazel Dickens song Dunn won't be doing, not at this gig, anyway, is called Don't Put Her Down.
"It's about something I've never heard before or since in a folk song – about how wrong it is for people to deride women who are sex trade workers," Dunn says. "Don't judge her because it's basically our society that's placed her in this position. That's the first time I ever heard a folk song talk about an issue like that."
One of the expected highlights of the show will be when all four singers gather to sing a song Johnny Cash made famous, Long Black Veil, a woeful tale of a secret love affair gone horribly wrong. There's a lot of tragedy in folk music. Most of it, of course, seems to have been caused by men. Maybe that's one reason the Women of Folk should be permitted to tell their side of the story first.
The Winter Roots and Blues Roundup III continues through Sunday at various venues, with film and workshops also included along with the feature concert with Peter Case at the Royal Alberta Museum Friday night. Click here for details, tickets at Tix on the Square.