Alternative Grammy winner Bon Iver to play Jubilee Auditorium May 21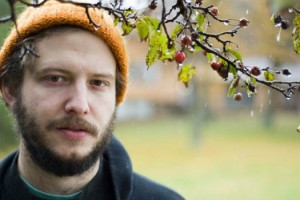 One of the most popular buzz bands in North America is coming to Edmonton for the first time.
At the Jubilee Auditorium Monday, May 21, it was announced Monday, Bon Iver is an American folk band founded in 2007 by Wisconsin's Justin Vernon. He has since seen the band's self-titled album reach the top picks of many in music media, mainstream and bloggers alike. Those who didn't know them in 2011 soon became familiar with the name as Bon Iver won both Best New Artist and Best Alternative Music Album at the recent 2012 Grammy Awards. The latter, of course, caused a bit of a furor not unlike the previous year's Best Album Award to Arcade Fire, as many "music fans" were caught unaware and didn't even know who Arcade Fire was. Likewise Bon Iver, and likewise not for long.
The first single off Bon Iver's sophomore album was titled "Calgary", although the name is never mentioned once in the lyrics, and ironically it looks like Edmonton may get to hear the song first. The May 21 date here likely as part of a number of dates surrounding Bon Iver's performance at the Sasquatch Music Festival in Washington state six days later.
Tickets to the Edmonton show go on sale at Ticketmaster Saturday, March 3.