GLOBAL VISIONS: No humans harmed in brilliant eco-mentary If a Tree Falls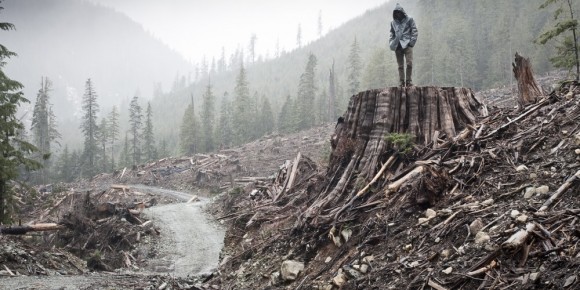 Continuing the environmentalist thread seen in some of the selections at the Global Visions Film Festival, If a Tree Falls: A Story of the Earth Liberation Front (showing Friday at 9:15 p.m. at the Metro Cinema) is substantial, balanced journalism – the kind of documentary we all wish we saw more often.
But more than that, Marshall Curry's film is human. In not only interviewing and considering the deeper perspectives of the people involved in the ELF's string of arsons a few years back but also larger social motivations that drive them, it considers deeper issues of sustainability, civility, tradition, and social realism.
It's non-judgmental, and not to a fault. You not only have a perspective at the end of the film that is balanced, but you see that even the most jaded participant in the story does, as well.
The film encourages its viewer – through the actions and misdirection of some of the most ardent participants in the environmental debate, on both sides – to debate the relevant issues with that same sense of context and civility, an approach ignored by the two sides during the apex of the story unfolding in favour of blunt force displays of power. The concept of "by any means necessary," so epidemic to the most progressive and regressive element in any debate, is brought to the fore here and rejected, not by the filmmakers, but by people who exercised it.
And they do so with a fuller realization of real humanism, not as an abstract and largely romantic concept, but due to the sheer sledgehammer impact of some of their actions on the lives of otherwise decent people.
No one dies in "If a Tree Falls" – a central and important theme to one side of the issue in and of itself. It doesn't lack for tension as a consequence and it builds to a series of new questions, about how we address our social fears, whether we make the most pragmatic decisions in doing so, and whether the people we trust to protect us are sometimes as emotionally overwrought, unpredictable and dangerous as the so-called "terrorists" they're taking down.
If a Tree Falls is a modern classic of documentary storytelling, up there with finest documentaries of Errol Morris and Charles Ferguson.