WEEKEND MUSIC PREVIEW: Boz Scaggs still shufflin'
Posted on March 1, 2012 By Michael Senchuk Music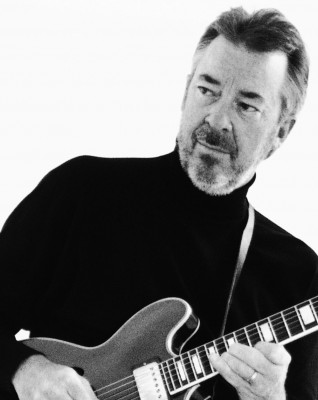 It's still early in the touring year, which means that there aren't a lot of big names hitting Edmonton this weekend. The biggest is probably Thursday night: Michael Bernard Fitzgerald at the Starlite Room. Other notables include a release party for Cygnets' new album on Saturday at the Pawn Shop, while across town,  at the River Cree Casino, Boz Scaggs takes the stage.
ON SALE SOON: Tickets go on sale Friday for AWOLNATION's next show (April 3 at EEC), while tickets for Grammy Award winner Bon Iver's show (May 21 at the Jubilee Auditorium) go on sale Saturday. Pre-sales are already underway.
Thursday
Michael Bernard Fitzgerald – This Calgarian indie-folk artist has a huge following here in Edmonton, and for good reason. He is a master songsmith, a great guitarist, and an incredibly charismatic individual. His next album "Yes Side A" will be released April 24. Also available, at least for now only at his shows, is "Yes Side B", a five-track EP recorded in Calgary. Tickets are still available. Starlite Room, 8 pm, $16.
Friday
Samandriel – This local "melodic heavy metal" band was hailed across the continent as a result of its debut EP "Awakening." The music world anxiously awaits its follow-up. Viathyn, Guardians Of Power and Pearl Reckless open. Pawn Shop, 8 pm, $10.
Rae Spoon – This Montreal indie electronic musician is touring to support a sixth full-length release called "I Can't Keep All Of Our Secrets." Matthew Lindholm also performs. The Artery, 8 pm, $15.
Ken Tizzard – This seasoned rock musician from Newfoundland plays the Haven Social Club supporting his fourth album "The Goodness Of Bad Intent." Tizzard was formerly the bassist in The Watchmen, as well as Thornley. No Sinner, The Greys, Audio Playground/High + Wide open the show. 8 pm, $12.
Saturday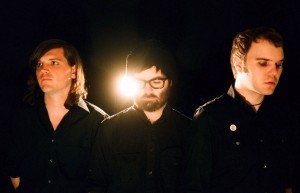 Collective West – Here's another buzz band from Edmonton. Featuring lead vocalist and guitarist Erin Faught, the folk quartet perfpr,s as part of the Black Dog Freehouse's free Saturday afternoon series. 4 pm.
The Fallacy – An early show at Avenue Theatre features this Calgary metal band, along with Take The Earth Beneath Us, Great White Shark Fight, Cleanse Kill, Boo Radley and Questions For the Sniper. 6 pm, $10.
Cygnets (right) – There are few reasons that the Pawn Shop will push back their usual Saturday night fare – this indie/new wave band, one of the city's best live acts, is one of those reasons. It's also a release party, so attendees will receive a free copy of the band's new album "Dark Days" (which will also be available for free on their website shortly after the show). 8 pm.
Boz Scaggs (top) – What weekend is complete in Edmonton without some old school rock? This Ohio singer-songwriter achieved significant success in the 1970's with several top singles, including Lido Shuffle and Look What You've Done To Me, yielding several Grammy nominations. River Cree Resort & Casino, 8 pm, $59.50.