Barry Allen and the Rebels to play oldest CD release in Edmonton history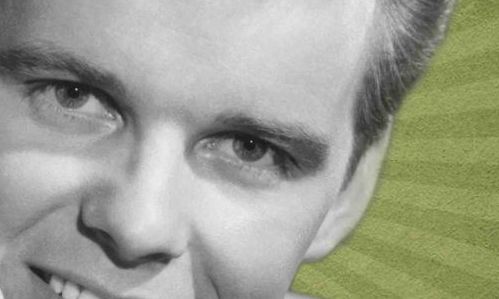 Edmonton rock 'n' roll legend Barry Allen, who's getting set to play his first gig in 22 years with Barry Allen and the Rebels at the Century Casino on Saturday night – maybe their last gig ever – has this to say: "It was easier back then."
Yeah, yeah, heard it before, grandpa and – what?! What did you say? It was EASIER back then? Weird. After years of respected elders reminding disrespectful young people that things were tougher in the old days – had to walk to school uphill both ways, had to eat boiled boots, had to pledge allegiance to the king – the tables have turned, the tune has changed.
We're talking about the Edmonton music scene. Back in the day – a phrase that translates roughly to "when our narrator was old enough to know better but too young to care" – Barry Allen and the Rebels was one of the top rock bands of our town. There were lots of places to play back in Barry's day. Even high schools regularly hired professional live bands for their various sock hops and dances, and the DJ as performer-pop-star hadn't been invented yet. Live bands ruled.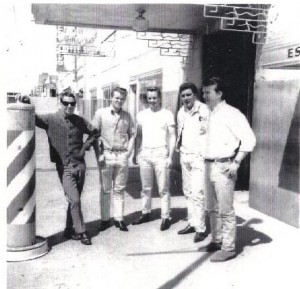 "It was a great time for live music," Allen recalls. The recording business, not so much. There were no recording studios at all in Edmonton in the '60s, he says, and few ways to get the necessary gear to build one. Now owner-operator of his own studio, Homestead Recorders, Allen remembers driving all the way to Clovis, New Mexico for a few days of intense recording sessions with Buddy Holly's producer Norman Petty. They worked with a state-of-the-art analog two-track stereo rig where everything had to be "live off the floor," as they say. Then the band would drive straight back home in time for a gig that same weekend. This went on for years.
In 1966, well before most of the musicians now complaining how hard it is to make a living as musician were ever born, Barry Allen and the Rebels scored a No. 1 hit song in Canada. So redolent of the '60s you could practically smell the paisley, "Lovedrops" expresses the expected sadness and ensuing tears, i.e., "lovedrops," if his sweetheart leaves him. Enduring topic. In a recent blind study, two other local music journalists independently came up with the same assessment: Vintage pop song, at least 50 years old. Close enough for rock 'n' roll.
Winning a pair of Juno Awards, Barry Allen and the Rebels stayed active through most of the '60s and, in various forms under various names, the '70s, drawing hometown crowds up to 2,000 and enthusiastic support from "both" radio stations.
"It was amazing, the support we got here," Allen says. "We were lucky to be out at the time we were. If the band was reasonably good, you could go out and play and build a real fan base. Live music is how kids were exposed to music. That was their experience."
He hardly needs to mention that things are different today, though he does. Part of this is a discussion of how the album market has disintegrated into a singles market – just like it was back in the day. Topic for another day.
Like many of his peers before and since, Allen grew tired of the road and gave it up. He became a producer, bought a recording studio from Larry Wanagas (k.d. lang's original manager) in 1985 and has been there making records for other people ever since.
Allen says he initially resisted the idea of a Rebels reunion show, though he was swayed by the enthusiastic response from some of the surviving bandmates – including drummer Stu Mitchell, bassist Dennis Paul and Gerry Dere on keyboards. They'll all be at the show Saturday. K.d. lang's old guitarist Gordie Matthews will fill in for Mo Marshall, who is recovering from a recent heart attack.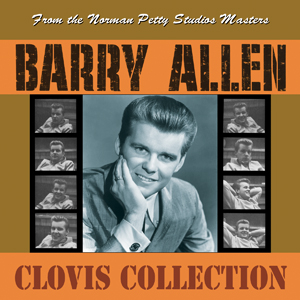 The idea for this show – think of it as the oldest CD release party in Edmonton – came from a record label in Minnesota called Super Oldies that acquired all the old Barry Allen and the Rebels master tapes when Norman Petty passed away, and convinced Allen to release a double-CD retrospective of 60 songs (few over two and a half minutes long). "Who would want to listen to that stuff?" he asked – and was told that he might be surprised. And he is. Saturday's show is sold right out.
"I wasn't real keen on doing it at first," Allen says. "But I don't know, man. Music keeps you young, too. Young at heart. I don't feel old. I still feel the same way I've always felt. I'm really fortunate. I'm in good health, I have a great family, I take care of myself and I work in music every day. I'm working on some project in the studio all the time. So when I got asked to play again I said, I don't know, I guess so. But the response has been unbelievable. I can't get over it."
Allen says this will probably be a one-off gig and we may never see Barry Allen and the Rebels live again. Then again, you never know. Vintage pop songs are apparently cool again.