Lily Tomlin to perform at River Cree Casino May 11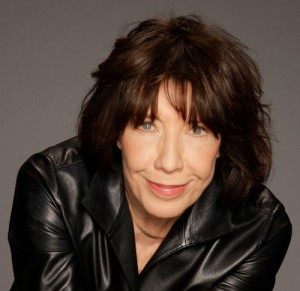 For all this talk about stand-up comedy being such a male-dominated art form, there sure are a lot of powerful female comics – many from a time when women weren't even allowed to vote.
Not really. But Lily Tomlin can use that line in her act if she wants, and she's probably got better old jokes than that, when she performs Friday, May 11 at the River Cree Casino. Yes, that Lily Tomlin, and yes, she's still alive. So is Joan Rivers and Betty White and Phyllis Diller and Carol Burnett, so show some respect, you young whippersnapper or you'll feel the wrath of the seasoned comedienne who's old enough to know what's over the line and yet too old to care. Deadly combination. These old broads can get away with murder up there.
Tomlin cut a wide swath through American comedy starting in 1969 when she was a star of the comedy show Laugh-in, which was one of the first examples of mass media humour that tackled current events. It was there she developed characters that included Ernestine the telephone operator (the bit still holds up even if the technology doesn't) and an insufferable six-year-old girl named Edith Ann. Tomlin went onto massive success in her own right, earning Tony, Grammy, Peabody and Emmy awards (plus an Oscar nomination) for her comedy albums, one-woman plays, television shows and numerous acting roles, on Broadway and off, on big screen and small. At 72 years old, she's still going strong – and still obviously in love with the trade that started her career to begin with: Stand-up comedy.
Tickets to the show are $40 and go on sale Wednesday, March 14, at the River Cree Casino.