FREE STUFF: Win Hedley tickets!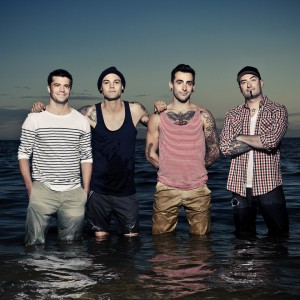 THIS CONTEST IS CLOSED
By far the most interesting contestant to emerge from Canadian Idol was Jacob Hoggard. Playing the classic class clown, the B.C. singer had punk mojo, disco moves, rock showmanship, and while not the best voice of 2004's sorry crop of wannabes, it didn't seem to matter, plus he got better – but most importantly, he had a band he abandoned to do Canadian Idol and promised he'd go back to once the show was over. They all say that and it never happens – until Jacob Hoggard came through. He also won some bet, apparently, then quit.
Hoggard was, and is, the lead singer of a little emo band called Hedley, playing March 21 at Rexall Place. It's all different guys now except for its emotive frontman, but the essence of the pre-Idol project lives on, which after years of post-Idol dues paying – a special kind that involves getting past the stigma of Canada's embarrassing stab at television Idolatry – hit the mark with empowering power ballads along the lines of Invincible, as in "That old life is over, I'm here to stay, now I'm gonna be Invincible." And now few people even mention Canadian Idol and Hedley in the same breath. They're too busy screaming. Mission accomplished, Jacob Hoggard! He won that talent contest in all ways except actually winning.
Which brings us to the QUESTIONS OF THE DAY:
1. Who won Canadian Idol in 2004?
2. Where is he or she now?
Answer these questions and you could win two tickets to Hedley on March 21. Click HERE to email your response with "HEDLEY CONTEST" in the subject line, or if you hate link email, the address is mail(at)gigcity.ca. Please include your full name and phone number, which will not be published. The winner will be selected randomly from all entries received by Friday, March 16 at noon.