100 Years of Calgary Cowboys almost worth making the drive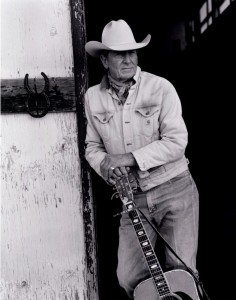 While Edmonton feels much more like an authentic wild frontier town than Calgary at this point in our shared history, Calgary will always be the cowboy capital of Canada.
So we're OK with the announcement of a cool cowboy gig happening only in Cowtown, featuring the legendary Ian Tyson paired with area Canadiana country star Corb Lund, the Ian Tyson of the future. The show is dubbed "100 Years of Calgary Cowboys," celebrating a century of the Calgary Stampede July 9-11 at the Martha Cohen Theatre (EPCOR Centre). Tickets go on sale Friday. We're even willing to make the drive.
Both of these guys hail from ranch towns in rural Southern Alberta – the type of scenery near Calgary that the Magnificent Seven wouldn't feel like complete idiots riding out of, and where real actual cowboys still drive cattle from time to time, including Ian Tyson himself, so it makes sense. Likewise no surprise is that these singers have worked together before, teaming up again to present an "evening of stories, songs and memories" drawing from their respective catalogues of real country classics, old and new. They call this sort of thing "alt-country," though Ian Tyson, at least, was alt before alt was cool. For his part, Corb Lund helped define the genre, whatever you want to call it. The campaign to appropriate the term "Canadiana" is well underway.
Tyson, 78, has been active as a musician and a rancher for the better part of 50 years. His songs have become institutions, Four Strong Winds being the annual closing anthem at the Edmonton Folk Festival for generations – God Save the King of Folk. Tyson's latest recording is hot off the presses, Raven Singer.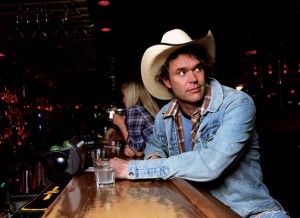 As for Corb Lund, he may come from Southern Alberta, but he cut his teeth in Edmonton, first as a member of a heavy metal band called the Smalls, and then on his own in a much bigger way in a country vein. Songs like Truck Got Stuck hit the bull right between the eyes, as it were, managing to bridge both sides of the hot-alt-country schism – cool and country at the same time. Lund, who considers Tyson a friend and a mentor, released a statement in the concert announcement made Monday: "Playing these shows with Ian will be great fun. We've done similar things a time or two before, and the casualness of the whole thing made it kind of neat. Like two friends shooting the breeze and telling stories. He and I both have lots of personal and family history with the Stampede over the years. I actually wanted to call this thing 'Ballads, Broncs and Bulls—.'"
Anyone need a ride?