EDMONTON RADIO: War is hell with too much Katy Perry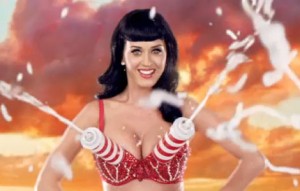 Continued heavy casualties are expected in the escalating Top-40 Wars of Edmonton, which has so far claimed the souls of at least two radio stations, an errant program director, numerous worthy but fatally overplayed recording artists and thousands of civilian victims.
The numbers are grim. Here's the top 11 of the commercial FMs in the most recent radio ratings released by the Bureau of Broadcast Measurement (BBM) on March 8, for all listeners:
1. CISN Country 103.9 (country) – 10.2 per cent
2. Now! 102.3 (adult top 40) – 8.1
3. 96.3 Capital FM (classic hits) – 7.3
4. Up! 99.3 (adult hits) – 6.6
5. 92.5 Joe FM (adult hits) – 5.9
6. Sonic 102.9 (modern rock) – 5.6
6 (tie). The Bear 100.3 (active rock) – 5.6
7. K-97 (classic rock) – 5.3
8. Virgin 104.9 (top 40) – 4.4
9. 91.7 The Bounce (top 40) – 3.4
10. Lite 95.7 (adult contemporary) – 3.3
11. Hot 107 (top 40) – 2.8
As you can see, the three full-time top-40 stations are rock bottom. They have suffered a terrible toll from renegade battalions of Katy Perrys, Chris Browns, Rihannas and Pitbulls, already weakened by constant offshore bombardments of Sexy and I Know It and Turn Me On. It is now possible to hear Katy Perry on eight different radio stations. Bryan Adams lurks on countless more. Squads of novice talent from foreign countries stand no chance at all. People are already sick of Gotye's big song Somebody That I Used to Know, which goes double for its crappy remix. Ditto Adele, who is simply unable to withstand the horrors of high rotation on eight different radio stations without certain listeners never wanting to hear pop music's Eliza Doolittle sing another note again. Poor kid.
Meanwhile, as several of the non-top-40 stations poach the top-40 playlist at will – even Lite and Up! are playing Katy Perry – the military CHR superpower represented by Now! Radio 102.3 exerts its muscle with underhanded tactics that contravene the Geneva Convention of Good Taste. This correspondent personally survived a merciless attack of Katy Perry's California Gurls followed directly by Nickelback's How You Remind Me. It is not true that what does not kill you makes you stronger. Sometimes it causes traumatic stress disorder. CISN Country, the only full-time FM country game in town, stays above the fray like the United States until the Japanese attacked Pearl Harbor, or until one of these CHR stations flips to a country format in desperation, whichever the case may be.
Of course the biggest victims in all this are the children. What about the children?! It's not just constant exposure to songs that glorify alcohol. Tired of playing the game of "find the same song playing on two radio stations at the same time" – which happens far too often to be fun – family car trips have devolved into a depressing and largely fruitless bout of "find any good song anywhere." Winners get to listen to the whole song. If not, silence.
The ratings listed above reveal the horrific effects of the Top 40 Radio War and the ridiculous oversaturation of pop radio in Edmonton. Only the "two plus" results are released to the public, that is, all listeners male or female aged two and up, numbers which most radio people say are meaningless despite the fact that small children do frequently determine household media consumption. But if they're equally meaningless for everyone, then they must have some meaning. Right? BBM spokesman Tom Jenks puts it like this, "Two plus gives a level playing field across all broadcasters. Obviously no one is programming for everybody. Most stations are programming for a specific demographic. But it's an overall picture."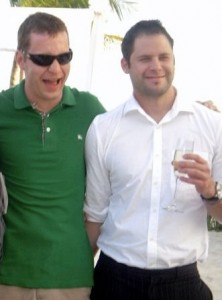 Good to know. Of great interest in this likewise meaningless "winter book" was the first-ever ranking for Hot 107, whose founder John Yerxa refused to be part of the standard BBM measuring system that determine advertising rates. He did his own research – being a professional researcher helped – and convinced advertisers to buy it. Then in December, Yerxa sold the station to Harvard Broadcasting, which also operates Lite 95.7, and Hot 107 promptly joined the BBM. Some thought Hot 107, with its hip playlist, dance culture credibility and brave approach to playing new songs first before they became hits, would end up higher than a paltry 2.8. But that's war for you. It is hell. As for Hot's "primary listeners" (P1s), the 18 to 34 year-olds, station manager Tamara Konrad is "very pleased" with the results, which she is not at liberty to reveal. Then again, both she and Virgin's program director – sorry, BRAND director – Tammy Cole use the word "crazy" to describe what's going on in Edmonton CHR land.
Paradigms are shifting dangerously. Recently, Hot 107 program director Russell James was hired back at the Bounce from whence he came. Stations can "flip" and change formats overnight (give or take a day or two to blow off all the old listeners with non-stop polkas), or they can gently, ever so gracefully "slide" over to another format without anyone noticing. (The Bear did this, to some success.) James hasn't officially taken over yet, but the Bounce's playlist seems to be sliding back in time just a tad. Why just the other day I heard a Katy Perry song at least five months old. Hot 107, meanwhile, has promoted promotions director Faaiza Ramji to acting program director. She helped Yerxa get the station off the ground two years ago. The station seems to be staying on its original course. For now.
So we've got three CHR stations playing what's supposed to be the most "popular" music in the world, yet whose ratings numbers added together barely make them No. 1 – and then we have Now! moving in on top of them like the 18th Century British Empire on the Orient. Divide and conquer.
Virgin's Tammy Cole, pleased at being proven to be "Edmonton's No. 1 hit music station" (Virgin's recent bumper ads seem to emphasize it even more), and crediting the morning team of Pepper & Dylan for much of it, nonetheless agrees that this uneasy peace cannot last. Smoke is rising from distant hills. An ill wind is blowing. The appearance of black crows is a portent of doom. Black Keys, too.
She says, "There are four of us gunning it out. All of us in are in a staring contest right now. Don't blink."
It's going to be a bloody summer.