MUSIC: Shuyler Jansen leads the herd through grunge rock, alt country and beyond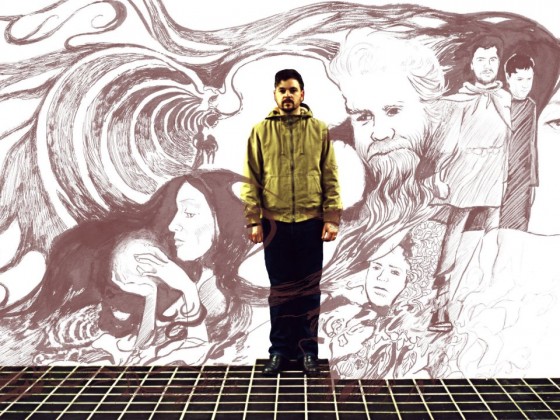 This was really weird: All the Edmonton punk rockers from the early '90s seemed to unplug their guitars and "go country" at the same time. By the end of the decade, you could barely find an alternative rock band playing in an alternative rock bar. They were all playing country.
No, not the sort of country you might hear on CISN Country or at the Big Valley Jamboree. This was "alt-country." You could tell because its practitioners wore their cowboy hats ironically and wrote songs that weren't so corny. Plus they never got played on CISN or invited to play the Big Valley Jamboree.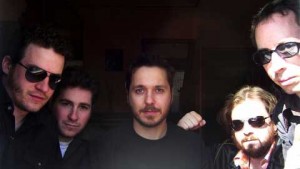 Shuyler Jansen was just one of the herd of gone-country punks from our town. From an experimental rock band called The Naked and the Dead, he wound up on the dusty dirt road in the infamous Old Reliable (right), which helped put Edmonton on the alt-country map. Colleagues he brings up include Chris Smith, Robin Hunter and, perhaps most famously, Corb Lund, who used to be in a metal band called the Smalls before he went country with a vengeance.
Jansen explains, "It was neat for all of us to shift and just rest our ears for a few years."
In another interview we did 10 years ago, he also pointed out that "girls look sexier in cowboy clothes." That must be the real reason. Anyway, Old Reliable had a good run, but "took a permanent hiatus" shortly after Jansen moved to Saskatoon seven years ago. He says it's a "mini-Edmonton" whose music scene has turned out to be a bit more fruitful than it is here. Sheepdogs and Deep Dark Woods are two examples of breakout acts. And Shuyler Jansen!
The man of the hour is back in town on Sunday – with his acoustic guitar and rootsy musings – playing a show at Wunderbar with his little brother Greg Greenleese opening.
Jansen is also flirting with a more recent mass exodus – into dance music. Again, about 10 years after the roots stampede, everybody seemed to say at the same time: Let's get some decks and go electronic! Jansen's recent album "Voice from the Lake," cinematic enough on its own, has a remix companion called "Water Wings" that sounds perfect for film soundtracks – which must be why he's been making trips to Los Angeles to sell it – and features contributions from people like Holzkopf (noisy Saskatoon electronica wizard) and Lyle Bell, aka Whitey Houston, from Edmonton's own dance-rock success story Shout Out Out Out.
"Electronic came into it when everyone used to hang out in the stairway in the Bronx (now Starlite Room) and they were starting to spin club music and stuff of that nature," Jansen recalls. "Even when we were in Naked and the Dead we used to do weird synth snows, and we'd all show up with cheap synths and drum machines. Old Reliable even did a couple of tours as a duo Mark Davis and I were playing along with canned drums and little keyboards."
It's become clear that this isn't so much a case of band-wagon hopping as it is a matter of adaptation – and in a couple of cases, leading the trends. Few of the most creative genre-hopping Edmonton artists that emerged in the early '90s were behind the curve. It was grunge when grunge was big, alt before alt-country was cool, electronica in the vanguard of booming dance culture and (in this case) Saskatoon in advance of its booming music scene. Something else you might find weird: Jansen's latest music sounds a bit like Pink Floyd – and apparently so did some of his old material.
"I've been getting a lot of Pink Floyd comparisons," he says. "I thinking Naked and the Dead in our last incarnation, and Doug Bevans (from the Smalls) came up to me and said, 'you guys sound like Floyd' – which was weird because I never even really listened to Floyd at that time. Since then I have, so I'm glad that's creeping into my records. Those Floyd records still sound good today."
As for his folky bent, that's been there through everything. Jansen says he still likes to rock, cites Neil Young as the classic example of the guy who can play both sides of the fence. And while Jansen claims it is permissible to move freely from disparate genre to genre without totally confusing your fans, "I don't think it's going to be a night and day switch for me, where people will say, 'Oh, he's not making roots music anymore.' I still love my British folk, I still love my Willie Nelson. That will never go away."