Yanni returns to perform Aug. 7 at the Jubilee Auditorium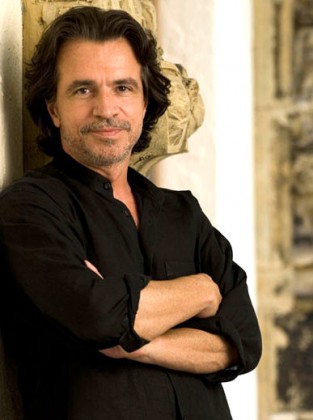 Yanni is no fool. He knows he's considered the king of cheese among the "cool" crowd – "a guy who plays the piano and probably has some incense and a couple of crystals," as he told a reporter recently –  just as much as he knows that the "cool" crowd has no business being at a Yanni concert.
We use the nasty quote marks to make the common point: To each his (but this case, more likely her) own. The Greek composer and performer of music labelled "new age" for lack of a better term is set to return to Edmonton, playing Tuesday, Aug. 7 at the Jubilee Auditorium. Tickets go on sale Friday.
Yanni is touring behind the release of his new CD/DVD set "Yanni: Live at the El Morro, Puerto Rico," in stores April 17, yet another of series of Yanni concerts staged in famous places. He has previously performed and recorded at the Acropolis in Greece, the Taj Mahal in India and the Forbidden City in China. Most of these shows are the same, save for some a bit of new material. His latest studio album is called Truth of Touch.