WEEKEND MUSIC PREVIEW: Take a Swig of Alberta!
Posted on March 29, 2012 By Michael Senchuk Music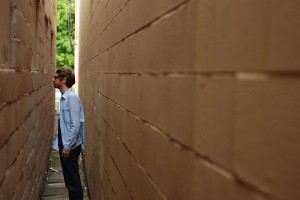 Folk rock takes centre stage this weekend, with the extraordinary Rose Cousins performing Friday night, followed up by Philadelphia's Good Old War on Saturday and a plethora of artists performing during the "Swig Of Alberta" traveling road show on Sunday night at the Wunderbar.
Friday
Alan Frew – This five-time Juno award winner, perhaps best known for his time in the band Glass Tiger, most recently wrote the 2010 Olympic broadcast theme, which reached No. 1 in both Canada and the United States. The Toronto artist headlines a show at Century Casino. 7 pm, $44.95.
Mad Bomber Society – The Sonic 102.9 Band of the Month showcase for March features this punk-reggae-ska act; The Mandates and The Old Wives open. Pawn Shop, 7 pm, $15.
Bahamas – Also known as Afie Jurvanen, this folk rocker has a huge following in the region, and is unsurprisingly playing a sold out show at The Artery. Jurvanen previously worked with Great Lake Swimmers, The Stills, and spent a few years playing piano and guitar with Feist. His most recent album, "Barchords", was released in early February. 8 pm., SOLD OUT
Rose Cousins – This Halifax native recently released her third full-length album, "We Have Made A Spark." Her ethereal voice and extraordinary songwriting have garnered her considerable buzz across Canada, and into the northeast United States. Charlotte Cornfield opens. Haven Social Club, 8 pm, $15.
Saturday
Good Old War (top) – This Philadelphia folk trio is currently on a swing of four cities in western Canada, and stop at the Haven Social Club on Saturday night. If the name sounds familiar, it may be because they traveled through the region last year opening for Allison Krauss & Union Station. Their most recent album "Come Back As Rain" (released March 6) also recently hit No. 1 on the Billboard Heatseekers chart after a successful showcase at South By Southwest that earned them applause from both mainstream media and the blogosphere. 8 pm, $15.
Murder By Death – This alt-rock quintet from Bloomington, Indiana, have been crafting music and touring since 2000, having released their fifth studio album – "Good Morning Magpie" in 2010. Their name is taken from a 1976 film by Robert Moore. New City Legion, 9 pm, SOLD OUT.
Sunday
Swig Of Alberta – A traveling music festival put together by Old Ugly Recording Co. and Esper Records, with an incredible lineup of Albertan musicians, including Jesse & the Dandelions, Stalwart Sons, The Joe, Mitchmatic, Daydream Johnny, Jessica Jalbert, extra happy ghost!!! (top picture), The Record Holder, Red Rum Triumph, and Wand. Wunderbar, 5:30 pm, $15.
Ghettosocks – Local rap fans will probably want to head over to the New City Legion on Sunday evening to see this Halifax artist, who also has a Juno nomination under his belt. Touch & Nato and Mitchmatic open. 8 pm, $10.