Titanic, the musical: Too soon or just in time?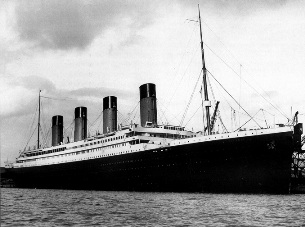 A dramatic feature film that ends with Leonardo DiCaprio sinking to a watery grave is fine, but is it poor taste to stage a MUSICAL based on Titanic? Even after 100 years?
Comedians often ask the same question about their jokes: how soon is too soon? Imagine a musical about the Japanese Tsunami or, perhaps worse yet, 9-11. Imagine how people 100 years ago would've reacted to the very idea of popular entertainment based on such a horrific tragedy. How can you sing when 1,514 people lost their lives? The citizenry would've been aghast.
Premise aside, there can be no faulting the talent and work being put into the Edmonton production of Titanic, the musical, on stage at the Winspear Centre Wednesday and Thursday – 30 principal roles, a 40 piece orchestra, 125 member choir. It's unsinkable from a spectacle point of view. All that's missing is the very expensive mechanical production used in the Broadway shows to make it look like the boat was actually sinking on a theatre stage. Edmonton's producers (Two One Way Tickets to Broadway) don't have that kind of budget.
On the other hand, getting 125 people to scream at the appropriate moment has its own impact.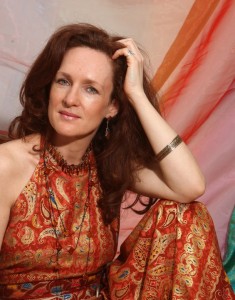 "It's really something," says local singer and actor Anna Beaumont of the climactic moment. She plays the role of Alice Beane, a social climbing second class passenger – which brings us to one of the big reasons the Titanic story continues to be so fascinating. Class. Of her character, Beaumont says, "She's always trying to sneak up to the first class lounge and she keeps getting caught. I just can't let life be the way it is. I keep wanting more."
We won't give away if "Alice Beane" is saved or goes down with the ship. Like most of the characters in this musical, Alice is based on an actual Titanic passenger. It's not hard to find out their fates, thanks to comprehensive collections of information, including one online called – appropriately – the Encyclopedia Titanica.
The Telus World of Science's Titanic exhibit was as informative as it was creepy. In what turned into a morbid role playing game, every patron was given a card with the real name of the one of the passengers – and you only find out at the end of the tour whether he or she went down with the ship. It wasn't hard to predict: Lady Doctor So-and-So, first class, well, of course she lived; Pat O'Workinman, steerage – drowned for sure, and so on. With a first class "parlour" suite going for around $83,000 in modern dollars, it's no surprise how many rich people were on board.
"Just about every multimillionaire in the world was on that ship," Beaumont says.
This musical by Maury Yeston (book by Peter Stone) focuses on the class issue as much if not more than the Titanic movie, Beaumont says, with a twist at the end bringing the story back to the beginning. It wouldn't do to have a big show-stopping production number after 1,514 people drown, after all. While the first act focuses entirely on the class warfare waged on the world's greatest luxury cruise liner, the iceberg hits in the second act, and that's where the challenge of musicalizing a tragedy comes up.
Similar questions arose when the original Broadway production of the show premiered in 1997. New York Times theatre critic Ben Brantley pointed out that "the mere fact of a $10 million musical called 'Titanic,' a singing-and-dancing rendition of the century's most famous maritime disaster" helped to "portend a memorably bloody chapter in the history of flops on Broadway."
But it wasn't. Titanic didn't sink. It won five Tony awards, including best musical, and ran for almost two years before hitting the road to comparable success. The nexus of interest in musical theatre and one of the greatest disasters in nautical history had conspired to make it work. The same is hoped in Edmonton. It's still not easy to strike the right emotional chord.
Beaumont says, "What my challenge as an actor in it is not be get swept away by the emotion, so to speak, and realize that this was 100 years ago and we're really trying to honour the event, and that we're trying to shine a flashlight on the class system."
Like many people, Beaumont says she became interested in the story of the Titanic after seeing the film – and especially after she toured China with pianist Martin Mayer, singing My Heart Will Go On to appreciative audiences. There are people, Beaumont says, who gather annually for special Titanic dinners, form Titanic clubs, recreate the fashion of the time and revel in the history of the event (and no doubt contribute to Encyclopedia Titanica). Beaumont doesn't quite go that far. In fact, she says. "I think this will probably set me free. Just because I get to do this, I'll probably be done with the Titanic after this."
Titanic, the musical, runs Wednesday and Thursday at 7:30 p.m., with a student show 9:30 a.m. Tickets at Tix on the Square.