Locals stage Paul Simon Graceland tribute Saturday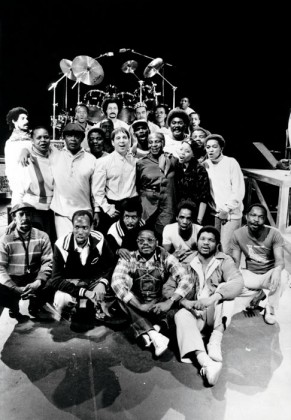 When life hands us lemons, we make lemonade.
To put it another way: when seasons, economy and remoteness conspire to give area musicians a feeling that they don't have enough work, they declare, "Let's put on our own show! I've got some curtains, my father has a barn …" and hold to that old saying of "do it yourself." Punks call it DIY.
Going To Graceland – a full blown Paul Simon tribute happening at the Transalta Arts Barns Saturday night – is the latest in a long legacy of ambitious tribute projects that originated around Edmonton. It's not clear if we produce more of these things than other cities, and frankly it's far too much trouble to crunch the numbers. The point is that is that there appear to more talented musicians in town than there are gigs to go around – even more than other cities thanks to institutions like the Grant MacEwan music program – so these folks have learned to come up with creative ways to ply their trade. Going To Graceland is yet another worthy example.
Most of the musicians in this band work in numerous other projects. James Murdoch, a transplant from Whitehorse (see seasons, remoteness, etc., times 10), will be here with his entire James Murdoch Band. Jason Kodie's Acadian accordion stylings can be heard at numerous area festivals and events, and in his own band Le Fuzz. Bassist Thom Golub seems to play for everybody. The tribute band has a horn section, percussionist and two keyboard players, which should help render Graceland's world vision sound nicely. The icing on the cake is an opening act featuring Joel Lavoie and Darren Malthais doing a tribute to Simon and Garfunkel.
OK – you had us at Graceland.