New owner does right by British favourite at Sir Winston's Fish & Chips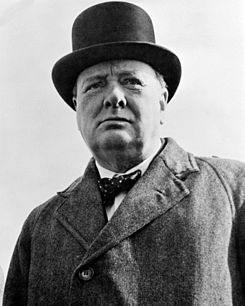 You know who really likes fish and chips?
Old people.
During my younger, slackier days I spent a few months slinging plates in a cut-rate yet somehow pretentious seafood joint that obliged me to wear a shirt with a dolphin (in a beret and sunglasses no less) embroidered on the breast. While the menu was diverse, the undisputed No. 1 bestseller was the value-priced fish and chips. The superannuated set came from miles around to treat themselves to fat-immersed haddock, over-seasoned fries and countless refills of hot water, in return for which I would enjoy a shiny quarter by way of gratuity!
I don't think that this trauma accounts for my general lack of interest in fish and chips. Apart from the nutritional guilt endemic to consuming a meal that came almost entirely out of a fryer basket, and late-breaking concerns about depleting the ocean's store of various delicious species, it just doesn't seem like the most artful way to prepare seafood.
That said, I'm not completely opposed to fish and chips when "done right," here defined as "not having absorbed several tablespoons of their own degraded cooking medium." Thus I was pleased to make the acquaintance of Sir Winston's Fish & Chips (10505 – 51 Avenue, 780.430.7170), quartered in a strip mall not far from the Southside Italian Centre. The place has been there for years, but only in the last year has come under the proprietorship of one Ashok A. Mali, whose hospitality and enthusiasm for his enterprise are truly part of the place's charm.
I would never have gotten past the foyer if Sir Winston's weren't spacious and clean unlike many similar establishments you find befogged by atomized grease and fish particles. It does, however, feature the requisite veneer of Anglophilic ephemera for all you queen-lovers and Churchill enthusiasts. On a Saturday afternoon, it was lightly but steadily attended. Mr. Mali emerged from the kitchen to personally greet every new table. Then he made the rounds, pointing out preferred selections, endorsing the 25 varieties of beer in his fridge and offering complementary slaw to a reluctant customer who declined it as a side, so confident was he of its homemade quality.
With the exception of spicy veg samosas, the menu contains everything you'd expect and nothing you wouldn't expect – fried seafood of every variety, including a selection of halibut, haddock, cod and salmon, as well as mushy peas, baked potatoes and related sides. I opted for one piece of halibut with fries and slaw ($12.99).
When my food was ready – in a trice, I might add – it was Mali's young son who served it, with his dad at his elbow coaching him on the appropriate courteous demeanour. The food, while not fancily presented, looked appetizing – an eight-inch tranche of golden brown fish in thin, crispy batter and an ample heap of fries, without a single gratuitous drop of oil on the platter. Lightly battered rather than thickly encrusted, moist instead of greasy, richly flavoured rather than redolent of low tide, the halibut's sapid qualities had been done justice and the fresh, creamy coleslaw, tastefully imbued with chopped dill, was inarguably worth the extra dollar.
Fish and chips will never be a regular occurrence in my life (or in my mouth), but Sir Winston's easily qualifies for consideration the next time that craving calls.