Red Hot Chili Peppers to play Rexall Place Nov. 21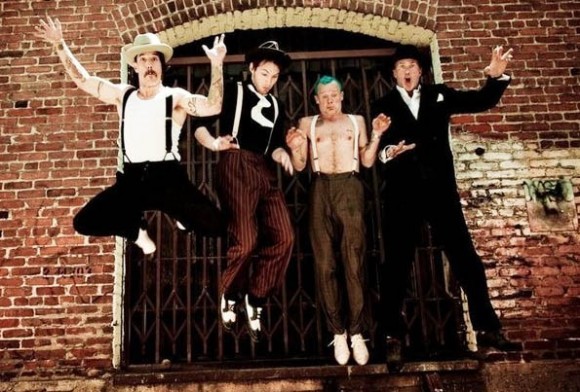 We totally called it – the Red Hot Chili Peppers are coming to town.
The legendary Californicating funk-rock band will include Edmonton on its "I'm With You" World Tour, hitting Rexall Place Wednesday, Nov. 21. That's a long time to wait. Tickets go on sale April 20. Details to come.
Now you want the bad news or the good news first? Amazing guitarist John Fruscinate will not be with the group on this swing. His departure was announced in 2009, and he will be missed. Filling the big shoes is Frusciante's pal and one-time bandmate Josh Klinghoffer, so at least he came from "within the circle," as they say.
Now for the good news: The band is touring behind the Grammy-nominated I'm With You album, and will soon be inducted into the Rock and Roll Hall of Fame. Nothing like a little hall of fame action to give your mojo a boost. The Red Hot Chili Peppers always do well in Edmonton, in 2006 filling up the arena with 14,000 deliriously excited fans. The boys did well (unlike a previous appearance, which is what one might call an "off night), distinguishing themselves as the first-rate purveyors of rocking funkoramic goodness of the highest order. Yes, you could say expectations are high for the impending (seven months hence) return.